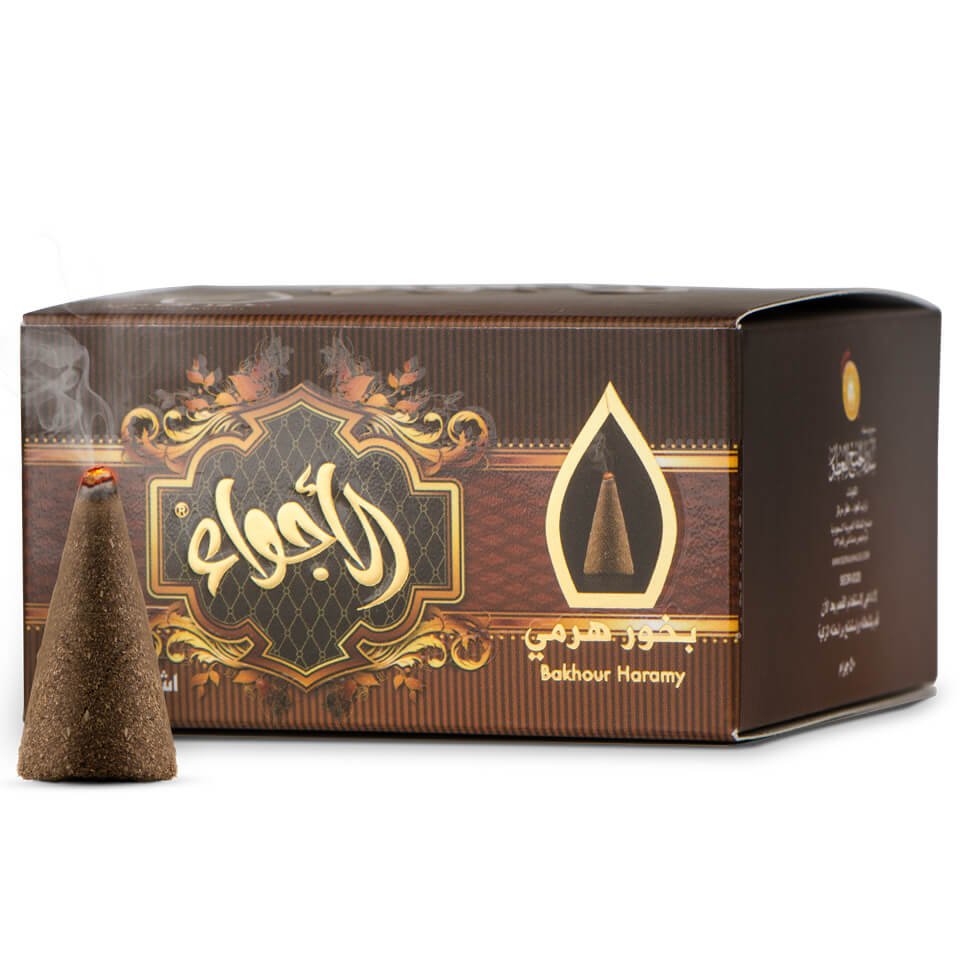 Al-Ajwaa incense, pyramidal, 50 grams
The " Awaa " product is an exceptional pyramid incense that gives you a unique aromatic experience.
Pyramid incense is characterized by a set of distinctive features:
The warm and mild fragrance exudes the perfect blend of woody and spicy notes, creating a calm yet refreshing atmosphere. This scent is perfect for improving the atmosphere and bringing calm and contemplation.
The exquisite aroma notes of " Ajwaa " include:
Spices : The spicy aroma gives the product exceptional complexity and appeal
Saffron : Saffron adds a touch of mystery and luxury to the fragrance.
Flowers : Flowers combine softness and sensuality to add a touch of femininity and romance.
Musk : Musk adds depth and warmth to the scent, making it more attractive.
Amber : Amber gives the "ambience" a strong, warm base that sets the scent distinctly.

In short, Pyramid Incense " Awabi " is an ideal choice for those who are eager to enhance the atmosphere with a warm and mild scent that combines wood, spices and flowers to provide a unique and distinctive aromatic experience.

Order now Harami Al Ajwaa Maamoul - Oud in Saudi Arabia and the Gulf
Through the express shipping feature, you can get the pyramid maamoul al-Ajwaa in all regions of the Kingdom of Saudi Arabia and the Gulf Cooperation Council countries within a period of only 2 to 7 working days.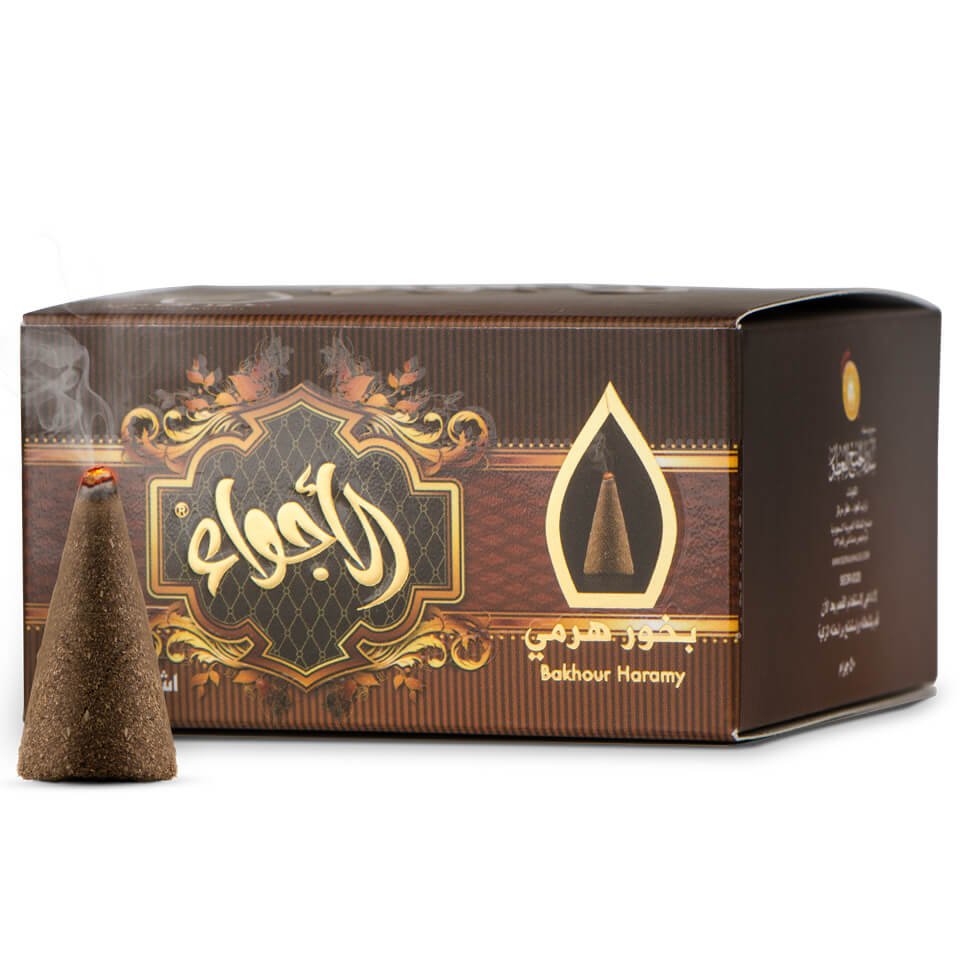 This product has no reviews yet.