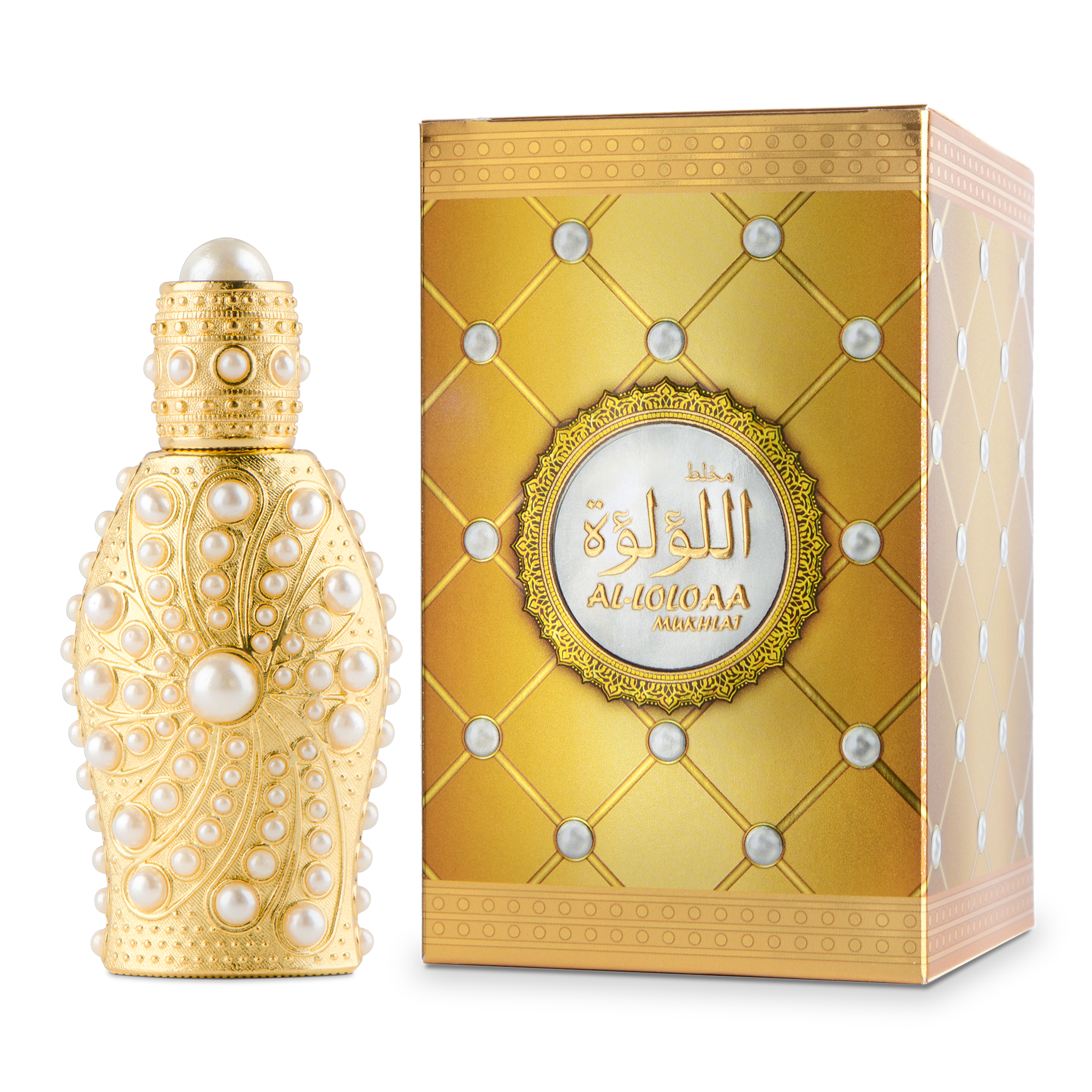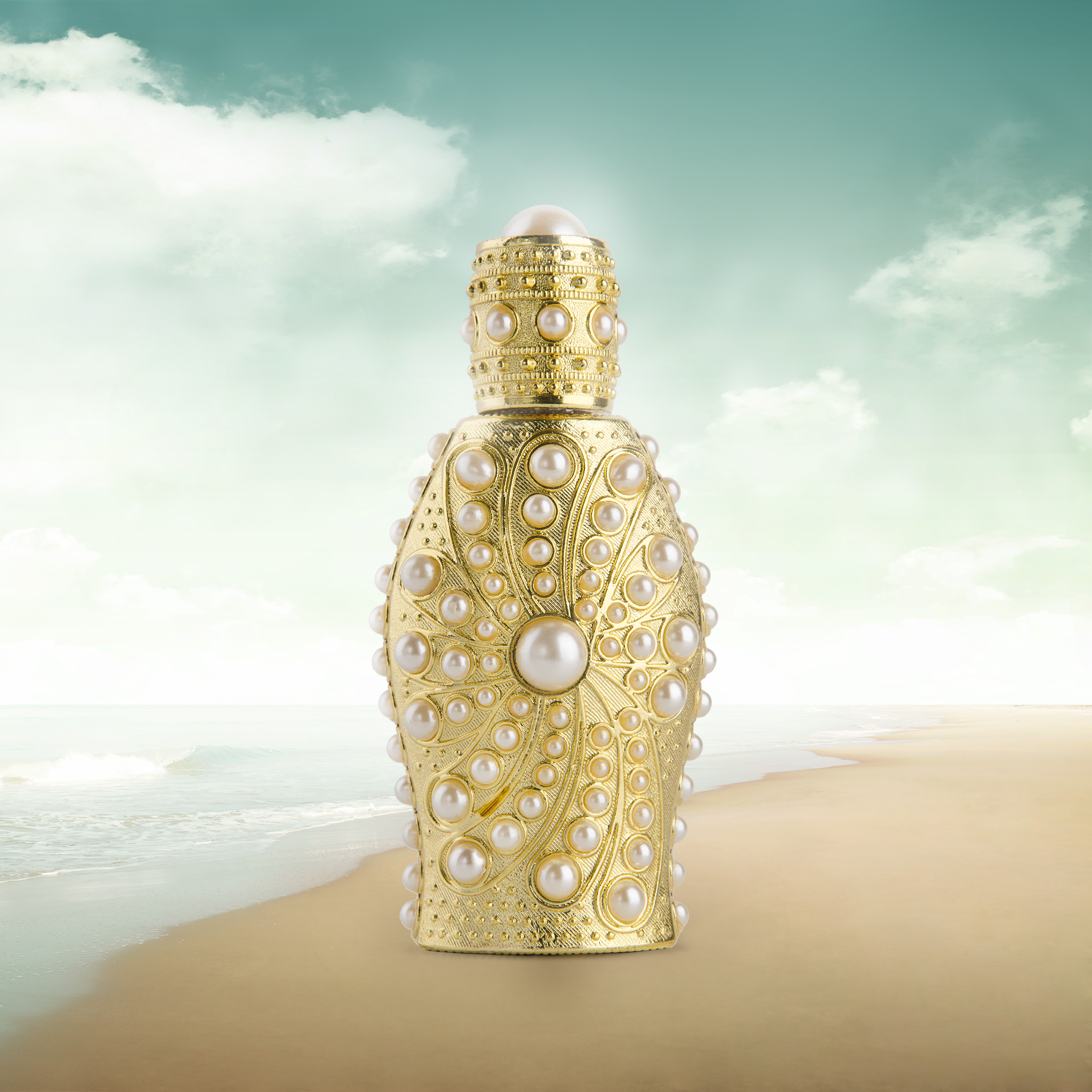 Pearl mix - 15 ml
Mukhallat Al-Lulu is a 100% concentrated oil perfume that is suitable for both men and women. This luxurious perfume comes in a golden bottle with a luxurious and elegant design, sized 15 ml, decorated with touches of pearls, which reflects the quality and elegance of the content it contains.
Mukhallat Al-Lulu'a belongs to the fruity aromatic family. The fragrance opens with refreshing notes of pineapple, mandarin and black currant, overwhelming the senses with an inspiring aroma that stimulates the senses.
The fragrance embarks on an amazing journey to its delicate floral heart, where jasmine, orange blossom and gardenia flowers shine with incomparable elegance and allure.
Finally, amber, musk and patchouli combine in a warm and enchanting base, giving the fragrance a unique scent that lasts long on the skin .
Lulu'a Mukhallat is the ideal choice for all times and occasions, and a luxurious aromatic experience that immerses you in an atmosphere of joy and activity. Get this sophisticated fragrance that comes in its luxurious golden packaging and enjoy a touch of luxury and elegance with every use!
Order now the Pearl Mukhallat in Saudi Arabia and the Gulf

Through the fast shipping feature, you can receive the Pearl Mukhallat in all regions of the Kingdom of Saudi Arabia and the Gulf Cooperation Council countries within a period of only 2 to 7 working days, and benefit from multiple and secure payment options.
| | |
| --- | --- |
| Product Type: | Oil perfume |
| Gender: | Women/Men |
| Personality of your perfume: | Vitality |
| Fragrance family: | Fruity |
| Concentration ratio: | 100% concentrated perfume oil |
| the size: | 15 ml |
Aromatic notes
| | |
| --- | --- |
| Perfume opening: | Pineapple, mandarin, black currant |
| Middle fragrance: | Jasmine, orange blossom, gardenia |
| Base perfume: | Amber, musk, patchouli |
This product has no reviews yet.