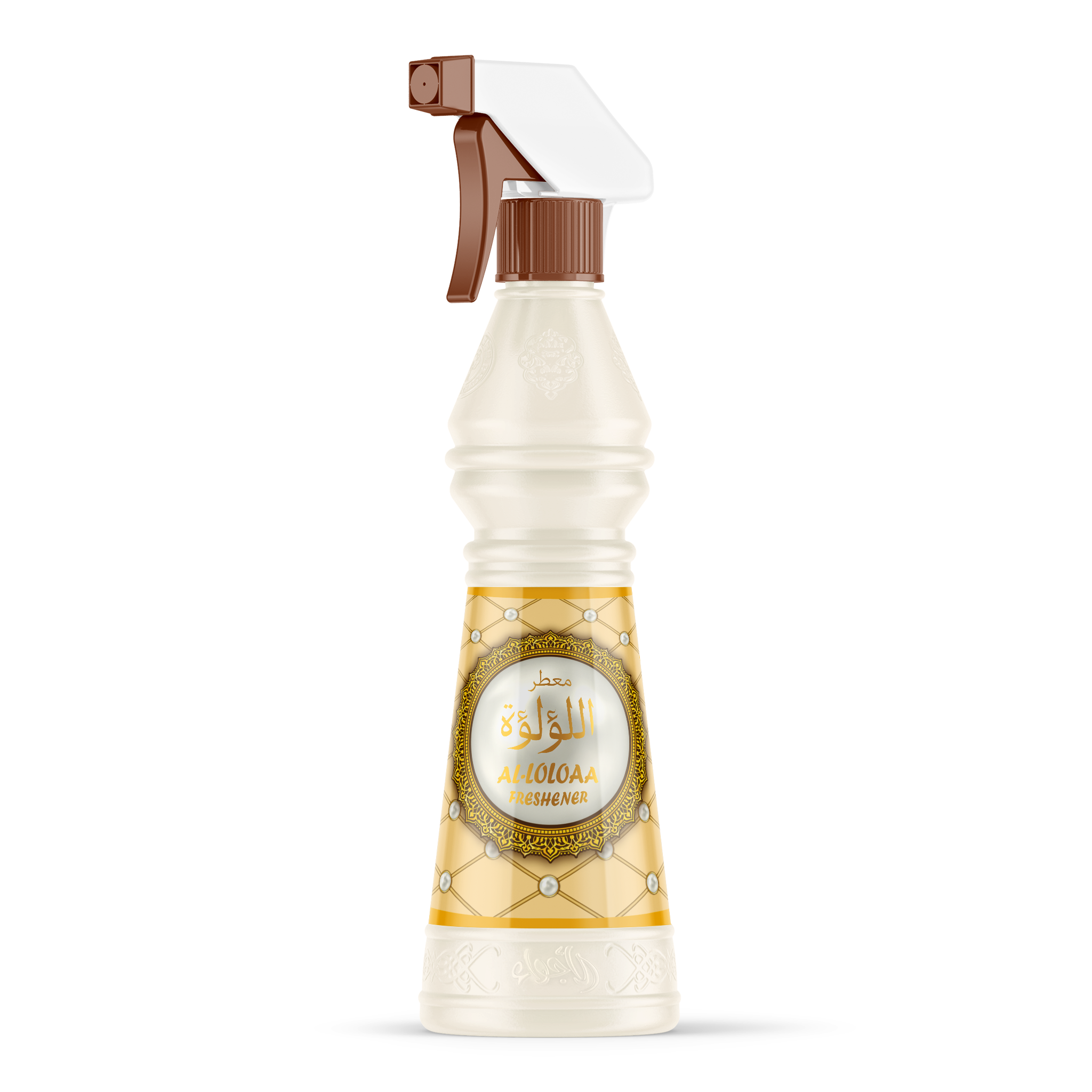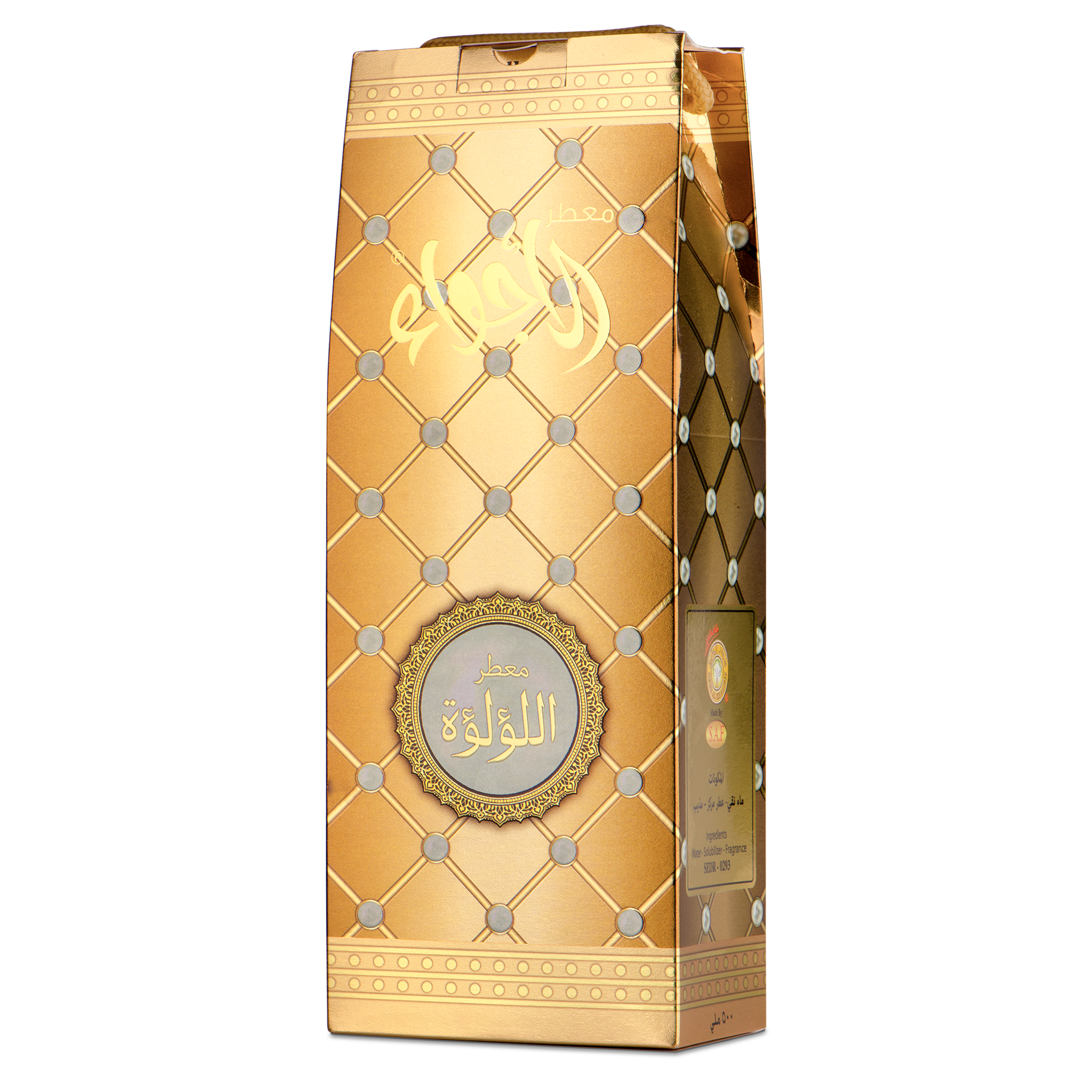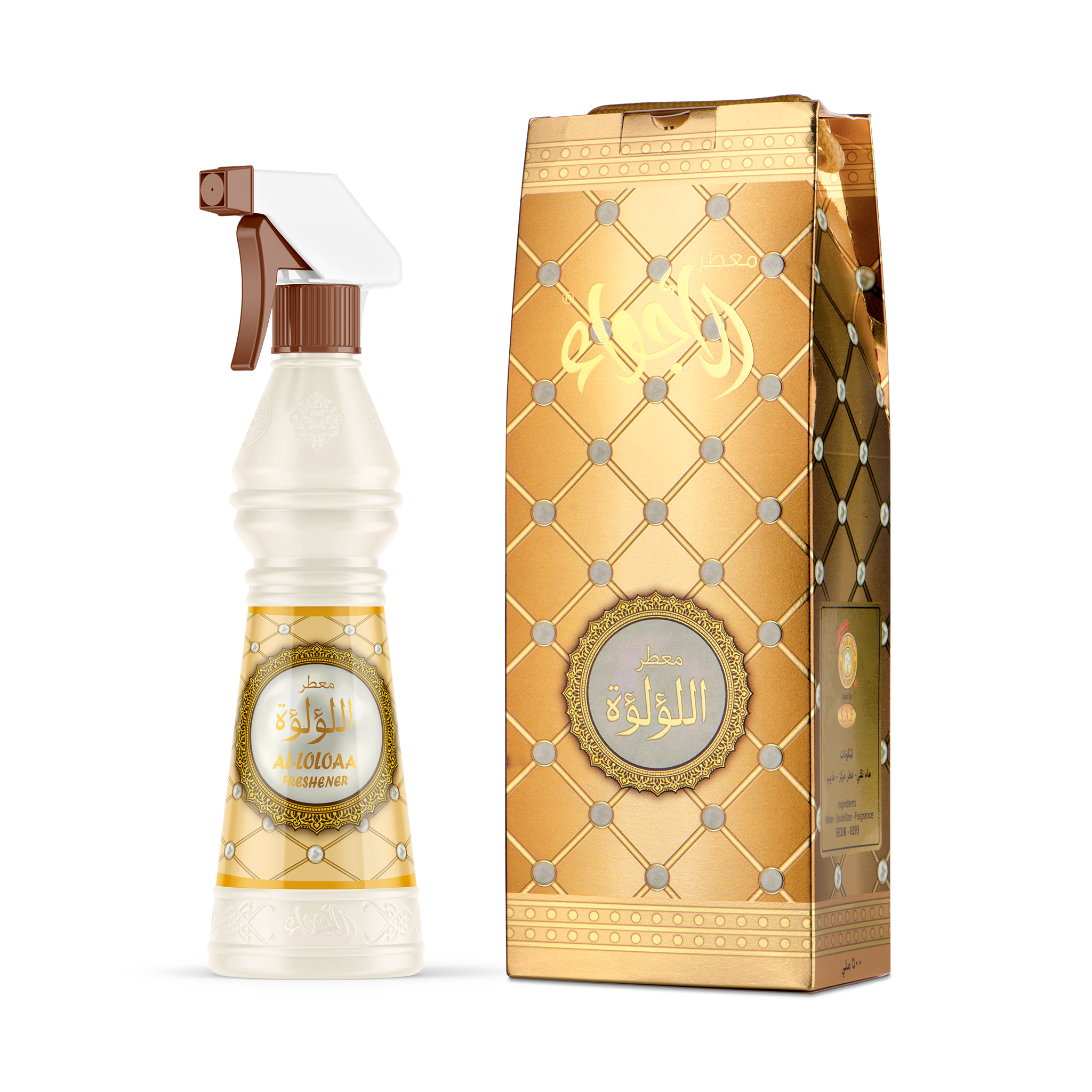 Pearl freshener 500 ml
Add a touch of luxury and beauty to your home with The Pearl - Air Freshener.

Pearl is a luxurious air freshener that gives you an exceptional scenting experience. It can be used to scent the atmosphere in rooms, halls and bedding to make your home always look fresh and wonderful.
Features an exceptional blend of luxurious aromatic notes, including pineapple, mandarin, black currant, neroli, gardenia, amber, musk and patchouli. This wonderful blend gives you a refreshing and beautiful scent that fills the air with elegance and appeal.

Pearl - a luxurious scent for bedding:
Use the Pearl Luxury Air Freshener to make your bedding feel luxurious and beautiful.

The Pearl - Refreshing and Refreshing Atmosphere:
Add a fresh and refreshing touch to the ambiance in your home with Pearl.

The Pearl - a touch of luxury in every corner:
Make your home feel luxurious in every corner with Pearl Air Freshener.

Order now the Pearl air freshener in Saudi Arabia and the Gulf
Through the express shipping feature, you can receive Mukhtalat Janubiyah in all regions of the Kingdom of Saudi Arabia and the Gulf Cooperation Council countries within a period of only 2 to 7 working days.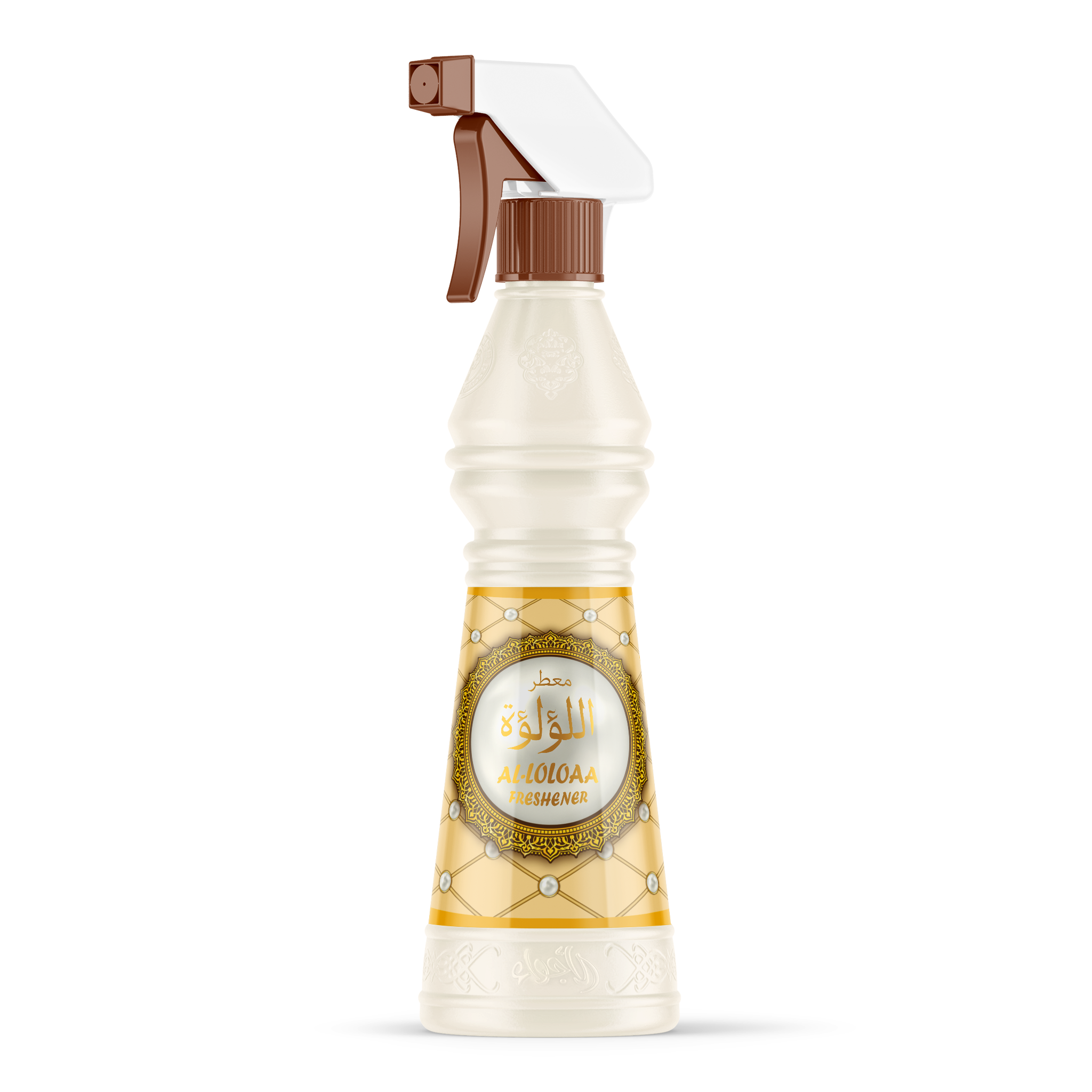 This product has no reviews yet.