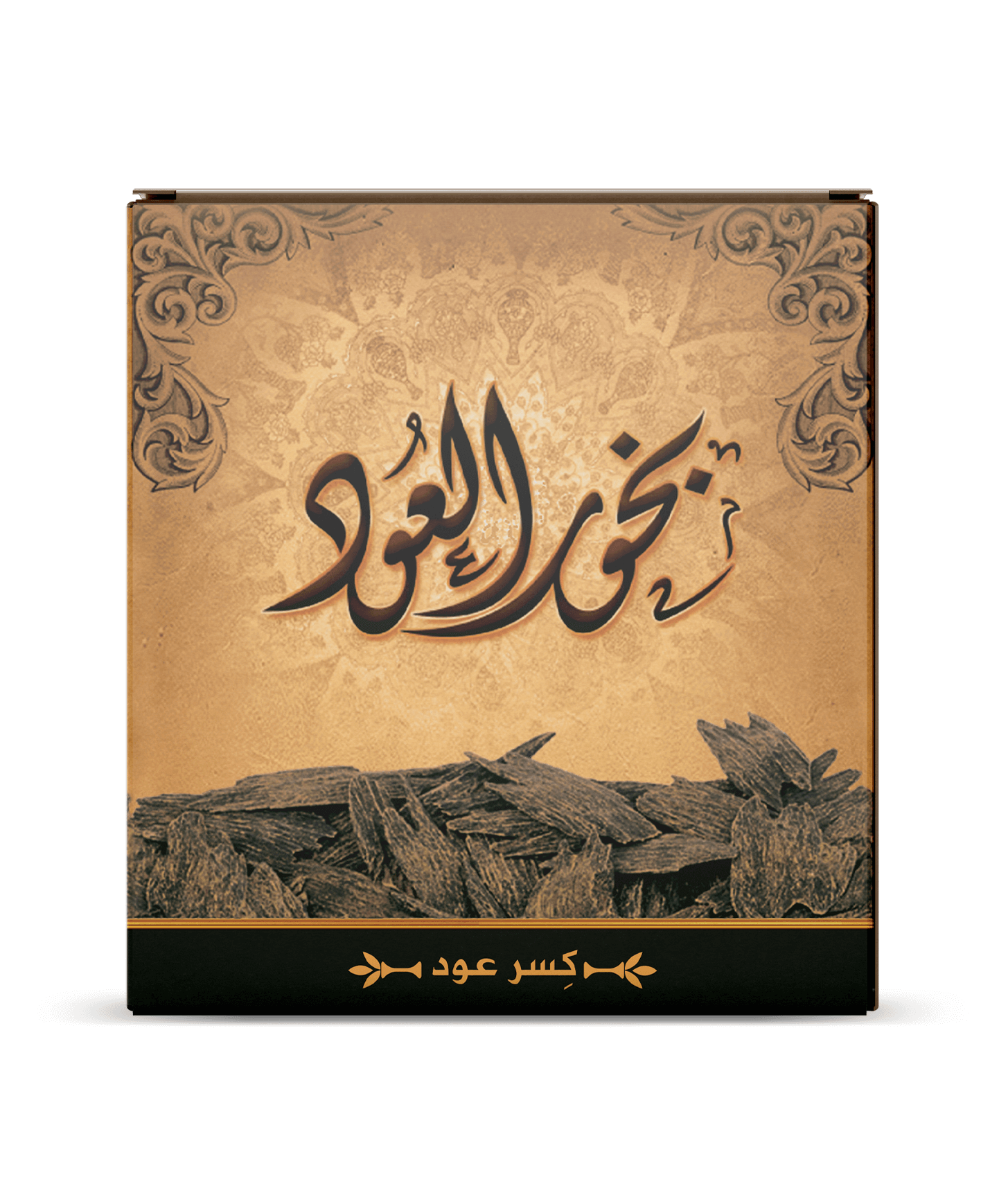 Al Oud Bakhour Kisar 40 gm
The luxury of breaking oud incense
Enjoy a unique experience with the " Kisar Oud Incense " product, as it takes you on a magical journey that combines the purest scents and the finest ingredients. This distinctive oud combines a delicate floral harmony with a captivating fruity fragrance, mixed with the warm aroma of sandalwood and the beauty of roses, to be completed with a touch of charming musk.

Enjoy the uniqueness of this wonderful oud , where the scents of soft flowers and exquisite fruits are embodied in an exceptional blend. The elegant and beautiful scent of roses harmonizes with the sweet and refreshing tones of fruits, filling the space with an enchanting scent that leaves a lasting impression.

Sandalwood increases the depth and warmth of this oud , giving you a relaxing and tranquil experience. Adding a touch of luscious musk, this product has a perfect balance of aromatic scents.

Enjoy the beauty and luxury of " Kisar Oud Incense ", and let it accompany you in your special and special moments. Allow its sophisticated fragrance to fill you with charm and sensuality, leaving a touch of elegant and ancient beauty.
The distinctive application for breaking oud incense

The house must first be ventilated, cleaned well, and any existing dirt or dust removed.
When you choose traditional incense , you seek to draw on the traditional and ancient aspects, and you can do this by achieving the best results in emitting the aromas of oud and incense by lighting the charcoal in the incense burner until it becomes combusted. After that, pieces of oud or incense are added as needed, to enjoy the fragrance that ignites your senses. If you want speed and effectiveness, your choice will be in favor of the electric or electronic incense burner. All you have to do is turn on the incense burner and wait for it to reach the appropriate temperature, then you can add pieces of oud or incense and enjoy them.

Let the incense burner pass next to the things you want to perfume, such as clothes, curtains, rooms, halls, living rooms, etc.

Order now broken oud incense in Saudi Arabia and the Gulf
Through the fast shipping feature, you can get broken oud incense in all regions of the Kingdom of Saudi Arabia and the Gulf Cooperation Council countries within a period of only 2 to 7 working days.
This product has no reviews yet.