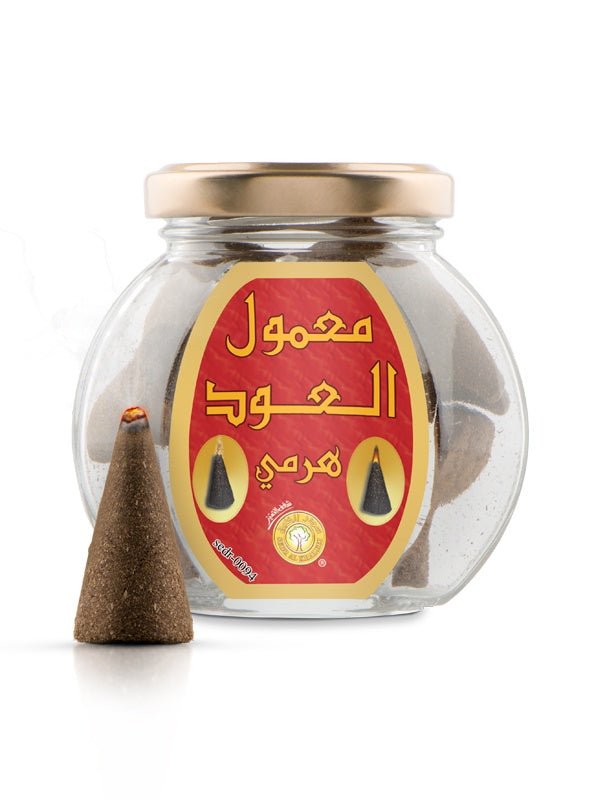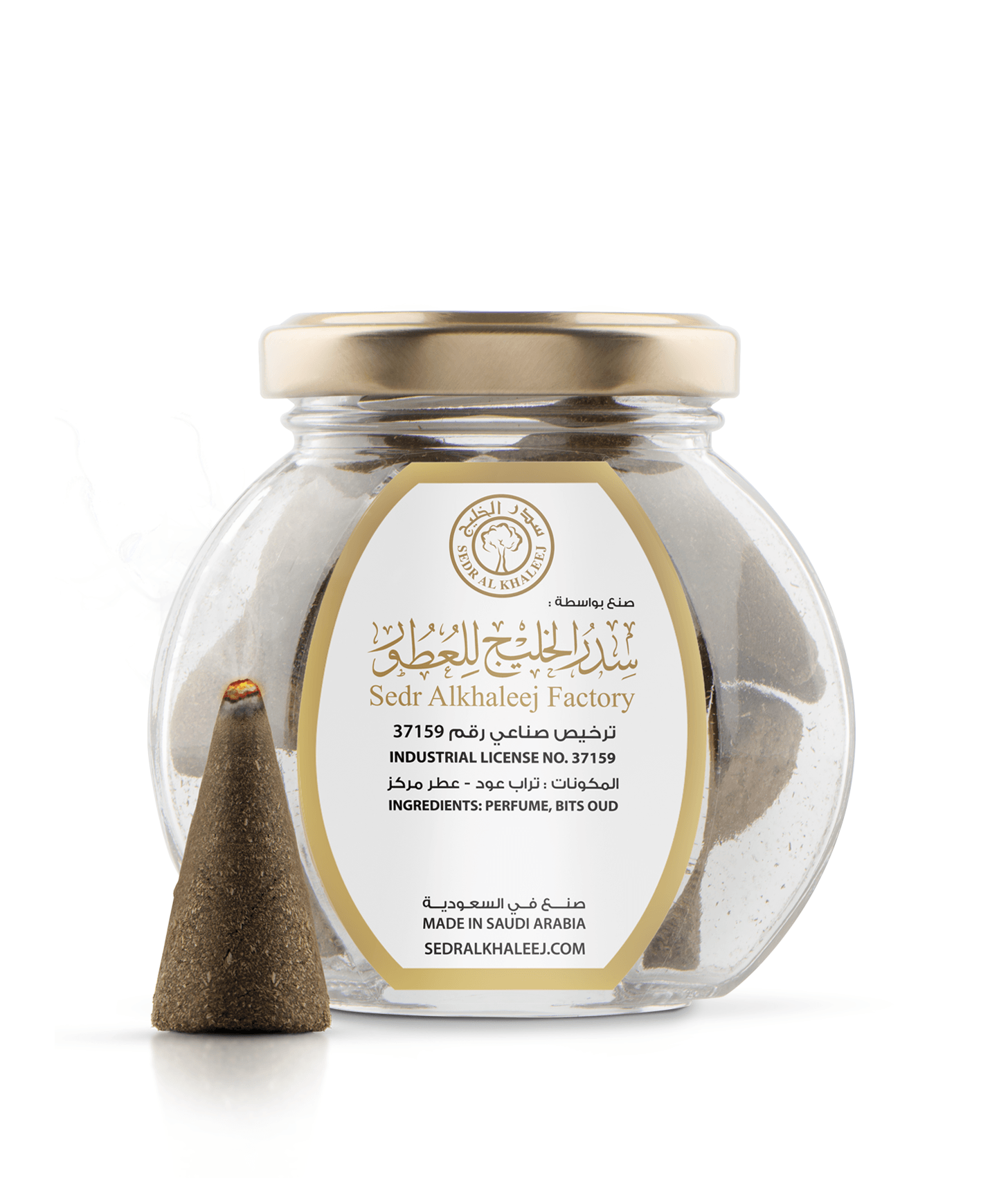 Maamoul Harami Oud
" Oud " is a pyramidal maamoul incense characterized by an exceptional aromatic composition that combines floral and fruity components, sandalwood, rose and musk. Here is a description of this great product:

Ingredients: " Oud " comes with diverse and balanced ingredients that create a distinctive and multifaceted scent.


Floral : It is characterized by a touch of flowers that gives the scent softness and femininity.
Fruity : The fruity notes of the perfume add notes of freshness and vitality.
Sandalwood : Sandalwood gives a touch of warmth and elegance to the scent.
Rose : The rose enhances the beauty and romance in the scent, adding a touch of attractiveness.
Musk : Musk gives the scent depth and stability and makes it more attractive.
" Oud " is characterized by a balanced and elegant scent that combines floral, fruity and woody elements, creating an aromatic experience that captivates the senses and adds charm and elegance to the place. It enhances the atmosphere of the place and adds a touch of beauty and luxury to every use.

Order now Harami Oud Maamoul - Oud in Saudi Arabia and the Gulf
Through the fast shipping feature, you can get the Oud pyramid maamoul in all regions of the Kingdom of Saudi Arabia and the Gulf Cooperation Council countries within a period of only 2 to 7 working days.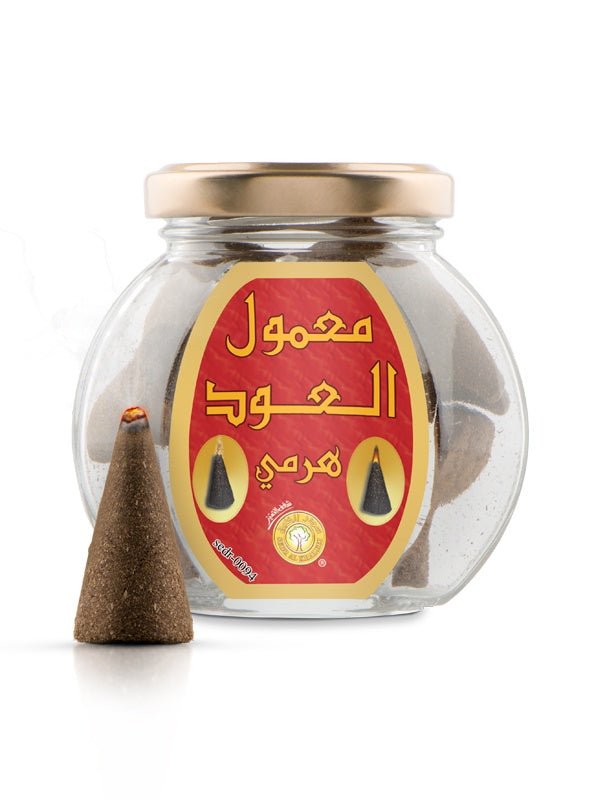 This product has no reviews yet.