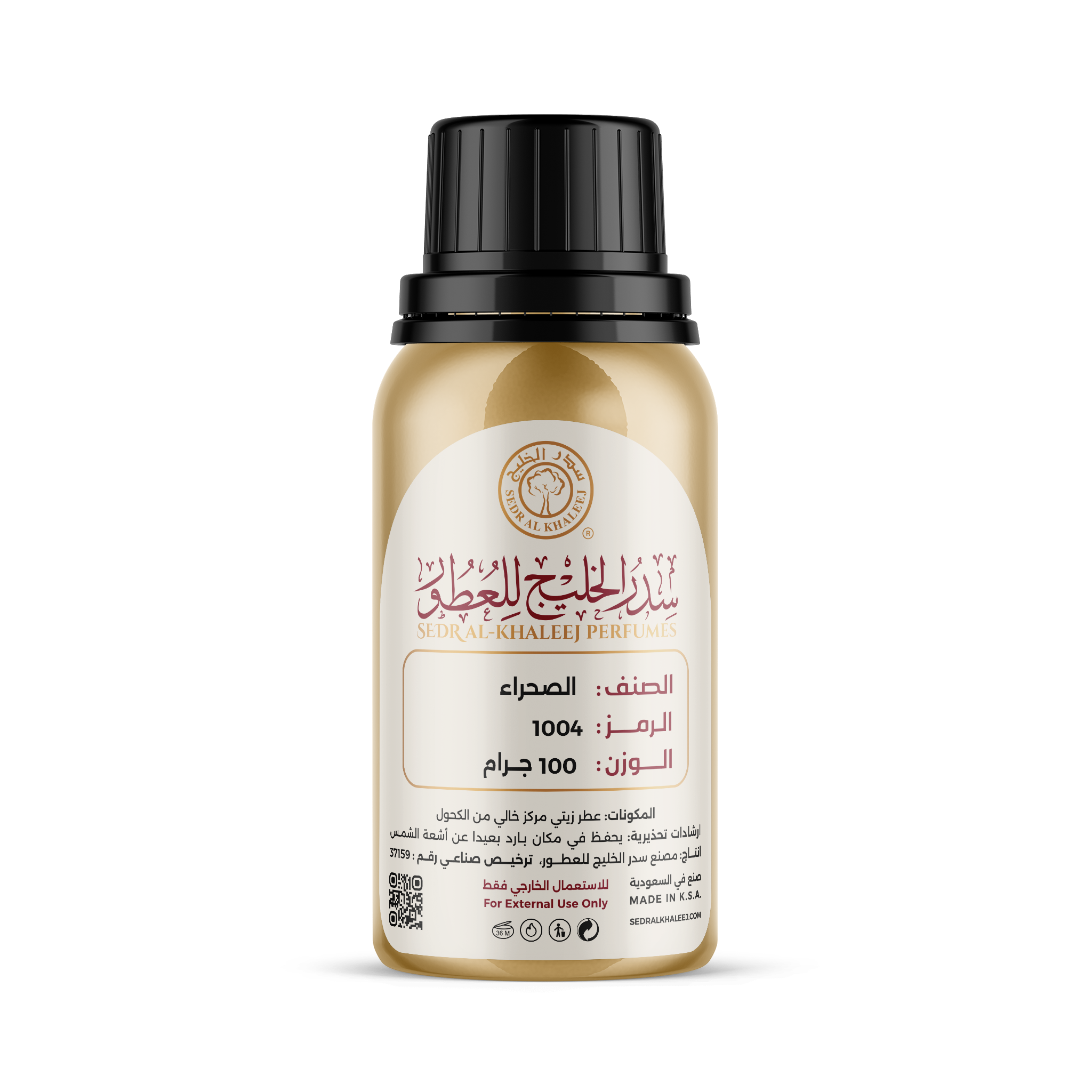 Desert perfume oil 100 grams
Explore the splendor of the desert with "Desert Perfume Oil 100 grams" , a unique formula that combines beauty and attraction.

With a concentration of 100%, this oil immerses you in its luxurious and distinctive fragrance , an unforgettable aromatic experience that is in harmony with your elegance.

Benefit from the flexibility of use with this versatile oil; Use it directly on your skin or dilute it for use at various times and occasions.

Thanks to modern packaging and special containers made of pure aluminum, the oil maintains its quality and original aroma.

Elevate your daily routine using this alcohol-free oil, and shine with the amazing scent of desert rose at the opening, followed by distinctive woody touches that increase the depth and attractiveness of the fragrance, ending with a musk base that adds a luxurious touch that lasts throughout the day.

Enjoy a touch of luxury and elegance with "Desert Perfume Oil 100 grams", your perfect choice to enhance your elegance and embody your beauty in an exceptional style.
Order now Desert Perfume in Saudi Arabia and the Gulf
Through the fast shipping feature, you can get the desert perfume in all regions of the Kingdom of Saudi Arabia and the Gulf Cooperation Council countries within a period of only 2 to 7 working days.

| | |
| --- | --- |
| Product Type: | Essential oil |
| Concentration ratio: | 100% concentrated |
| the size: | 100 grams |
| the use: | It is used as an oil perfume by spreading it on the skin, and it can also be diluted for other uses. |
| Encapsulation: | It is packaged in special containers of pure aluminum that preserve its aromatic composition. |
| Warning instructions: | For external use only, store in a cool place away from heat or sunlight. |
Aromatic notes
| | |
| --- | --- |
| Perfume opening: | rose |
| Middle fragrance: | wooden |
| Base perfume: | Musk |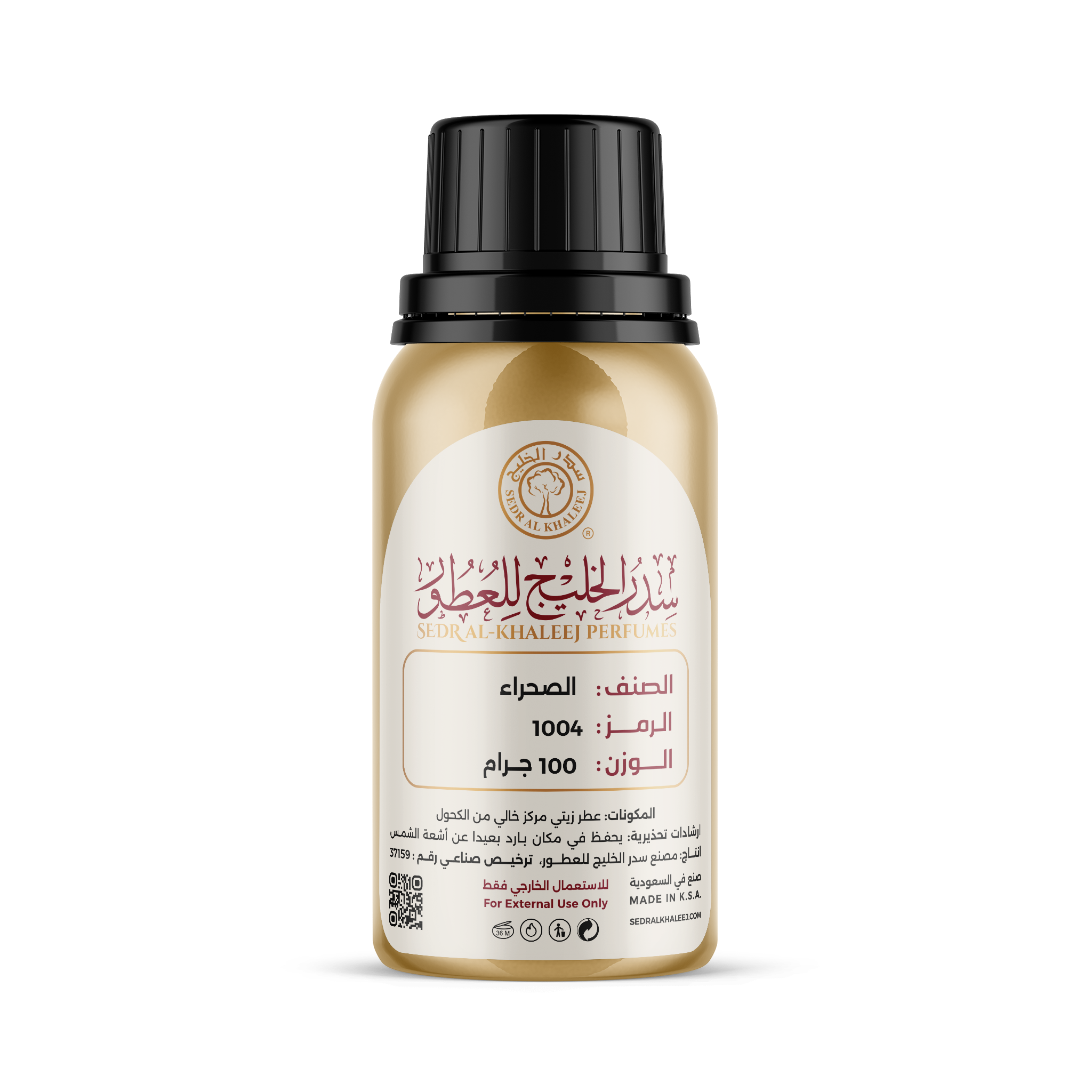 This product has no reviews yet.