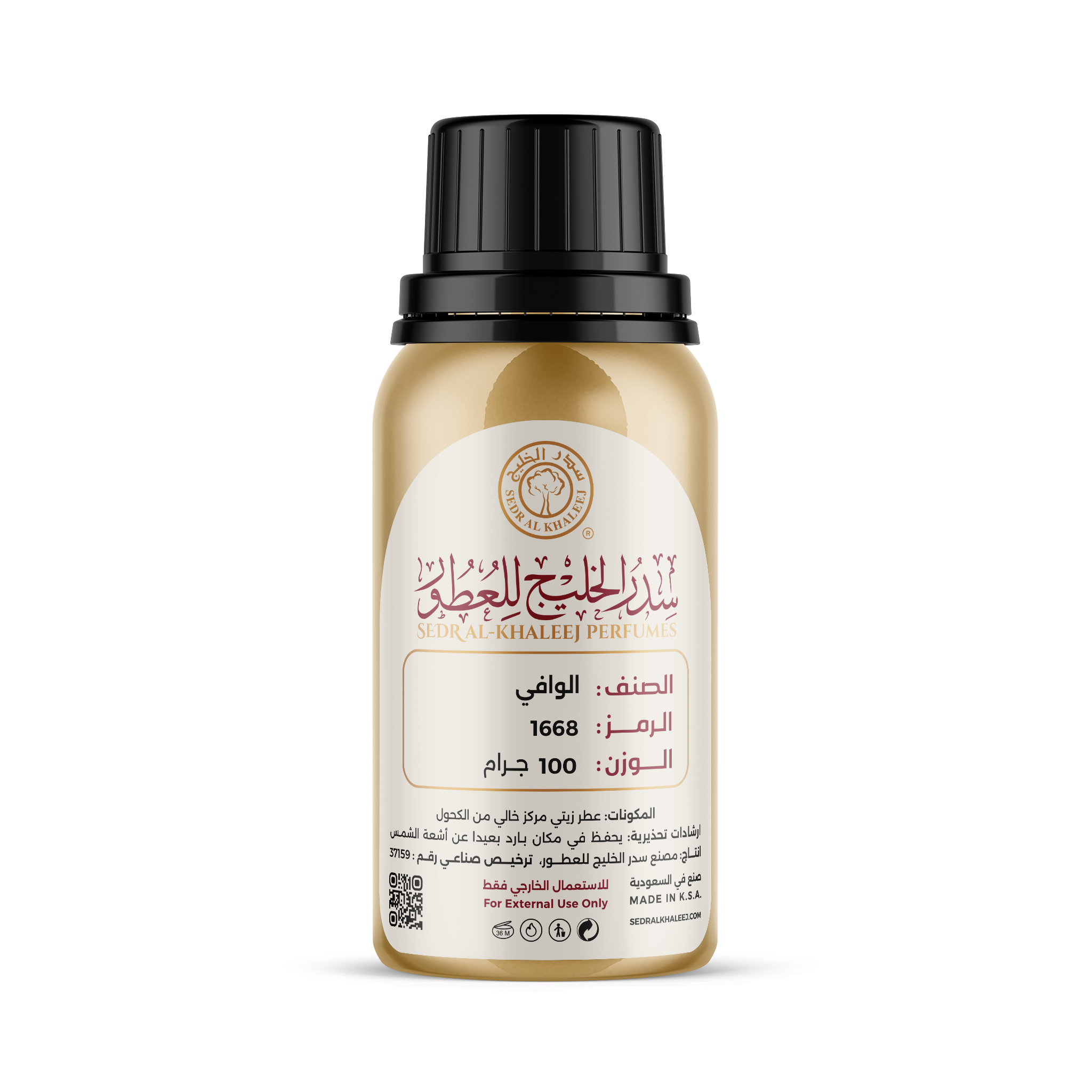 Al-Wafi perfume oil 100 grams
Enjoy an incomparable aromatic experience with Al Wafi Perfume Oil 100 grams , as it blends beauty and elegance in one bottle. This distinctive fragrance comes with a unique composition that combines luxury and attractiveness, making it your ideal choice for a distinctive look that dazzles the senses.

100% concentrated essential oil, specially formulated to give you an unconventional aromatherapy experience. Being alcohol-free, it lasts on your skin longer , allowing you to enjoy its sensual notes without worrying about rapid evaporation.

Al Wafi Perfume Oil is versatile , as you can use it as a fragrance oil by simply spreading it on your skin, leaving a fragrant trail that radiates elegance throughout the day. You can also easily dilute it to use for a variety of purposes, such as adding it to essential oils or using it in aromatherapy massage.

This perfume oil bottle comes packaged in special pure aluminum packaging, which preserves its aromatic composition and adds a touch of elegance to your desk or table. Its modern design combines beauty and practical functionality.

With Al-Wafi perfume oil, you take an aromatic journey that takes you from an enchanting opening in which the notes of spices blend delicately, to an aromatic heart that beats with flowers and woods , all the way to a warm base that combines amber, moss and musk , creating a perfect balance between elegance and mystery.

Indulge in a unique aromatic experience and add a touch of luxury to your life with Al Wafi Perfume Oil 100 grams. Make it an integral part of your daily routine and enjoy elegance that exudes charm at all times and places.
Order now Al Wafi perfume in Saudi Arabia and the Gulf
Through the fast shipping feature, you can get Al Wafi perfume in all regions of the Kingdom of Saudi Arabia and the Gulf Cooperation Council countries within a period of only 2 to 7 working days.

| | |
| --- | --- |
| Product Type: | Essential oil |
| Concentration ratio: | 100% concentrated |
| the size: | 100 grams |
| the use: | It is used as an oil perfume by spreading it on the skin, and it can also be diluted for other uses. |
| Encapsulation: | It is packaged in special containers of pure aluminum that preserve its aromatic composition. |
| Warning instructions: | For external use only, store in a cool place away from heat or sunlight. |
Aromatic notes
| | |
| --- | --- |
| Perfume opening: | spices |
| Middle fragrance: | Floral, woody |
| Base perfume: | Amber, moss, musk |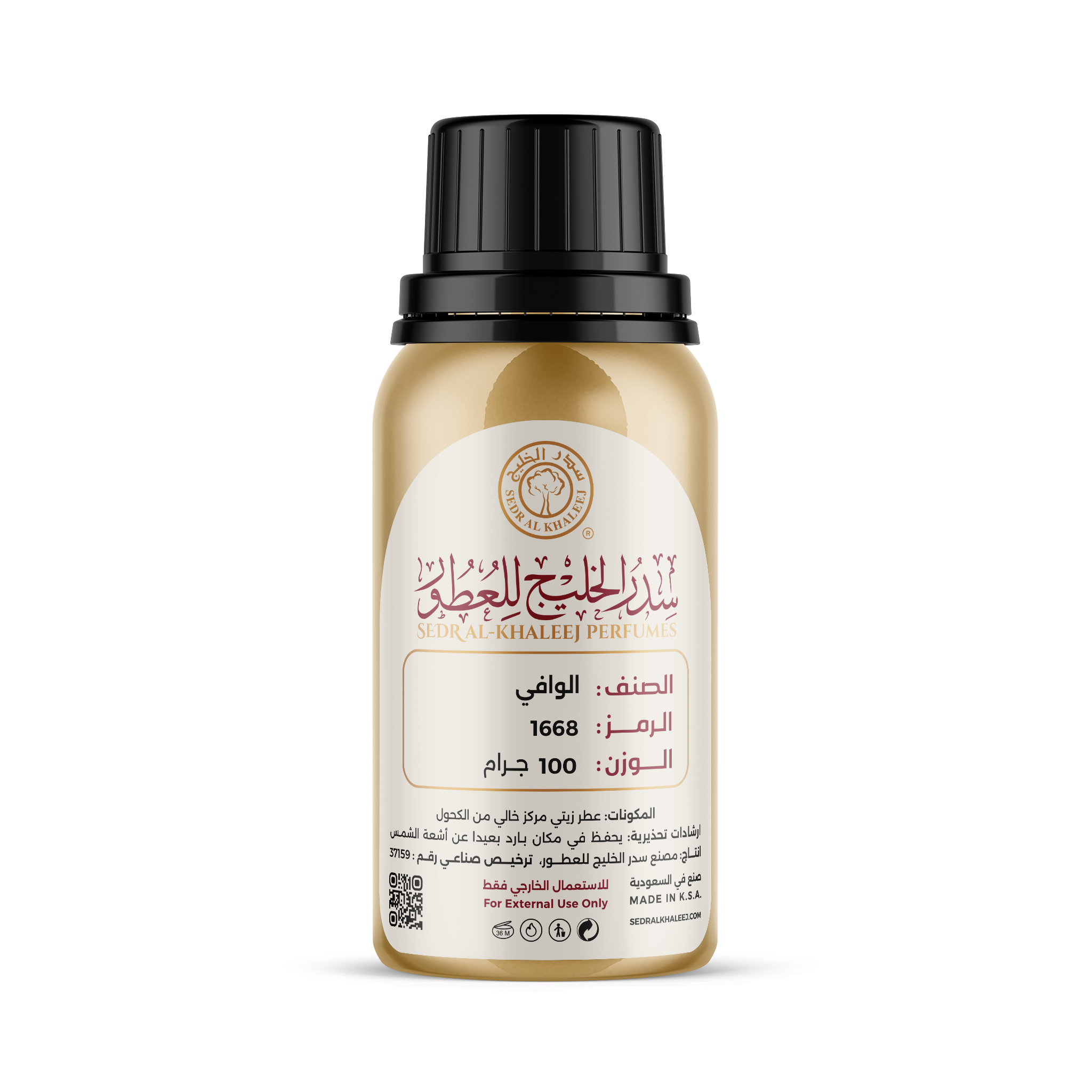 This product has no reviews yet.