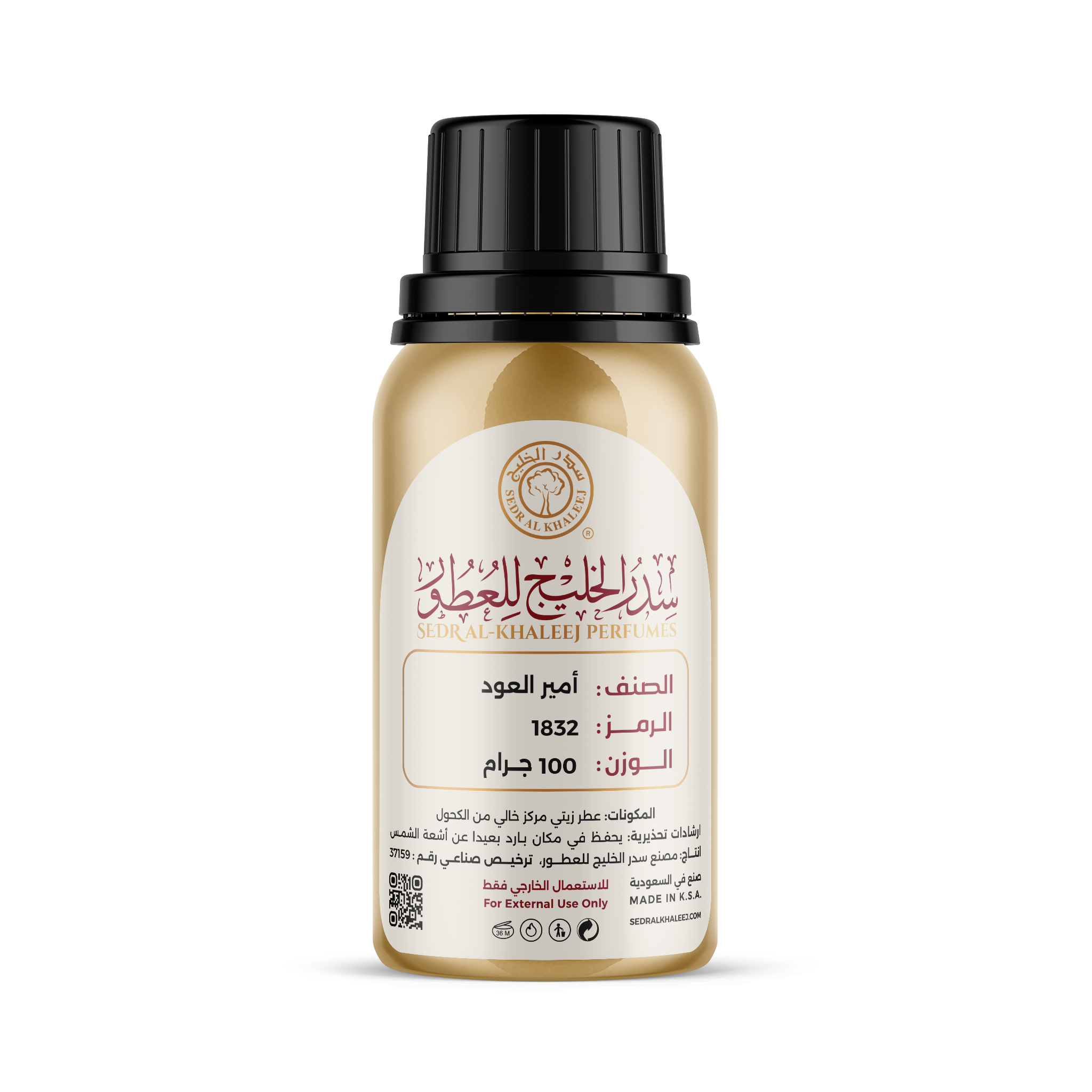 Amir Al Oud Perfume Oil 100 Grams
Get ready to immerse yourself in a world of luxury and attraction with "Amir Al Oud" perfume. This unique fragrance comes to transport you to a world of elegance and distinction , as it combines the luxurious scents of oud with its amazing effect on the senses.

Amir Al Oud is not just a perfume, but rather an exceptional aromatic experience that expresses your elegant and bold spirit. Enjoy a distinctive, long-lasting scent experience, as this fragrance is 100% concentrated, making every whiff exude strength and luxury.

Whether you are a man or a woman, "Amir Al Oud" is the ideal choice to add a touch of attractiveness and uniqueness to your personality. This fragrance combines the elegance of masculinity and the charm of femininity in a perfect balance, making it suitable for everyone who seeks distinction and brilliance.

Use "Amir Al Oud" as an oil perfume and let its unique scent linger on your skin, adding a touch of elegance and attractiveness to every moment. You can also dilute it for multiple uses, whether to perfume your surrounding spaces or to add a special touch to your home.

We take pride in providing the highest levels of quality, which is why "Amir Al Oud" is carefully packaged in special containers made of pure aluminum, ensuring you enjoy a luxurious, long-lasting aromatic experience.

Try "Amir Al Oud" today and leave a mark of elegance and luxury everywhere you go. Let this wonderful fragrance reflect your inner beauty and increase your self-confidence, as your attractiveness combines with the charming scents of oud to create an unforgettable experience.
Order now Amir Al Oud in Saudi Arabia and the Gulf
Through the express shipping feature, you can get Amir Al Oud in all regions of the Kingdom of Saudi Arabia and the Gulf Cooperation Council countries within a period of only 2 to 7 working days.

| | |
| --- | --- |
| Product Type: | Essential oil |
| Concentration ratio: | 100% concentrated |
| the size: | 100 grams |
| the use: | It is used as an oil perfume by spreading it on the skin, and it can also be diluted for other uses. |
| Encapsulation: | It is packaged in special containers of pure aluminum that preserve its aromatic composition. |
| Warning instructions: | For external use only, store in a cool place away from heat or sunlight. |
Aromatic notes
| | |
| --- | --- |
| Perfume opening: | ALDEHYDIC, aromatic, citrus |
| Middle fragrance: | Flowers, honey, roses |
| Base perfume: | Amber, Woody |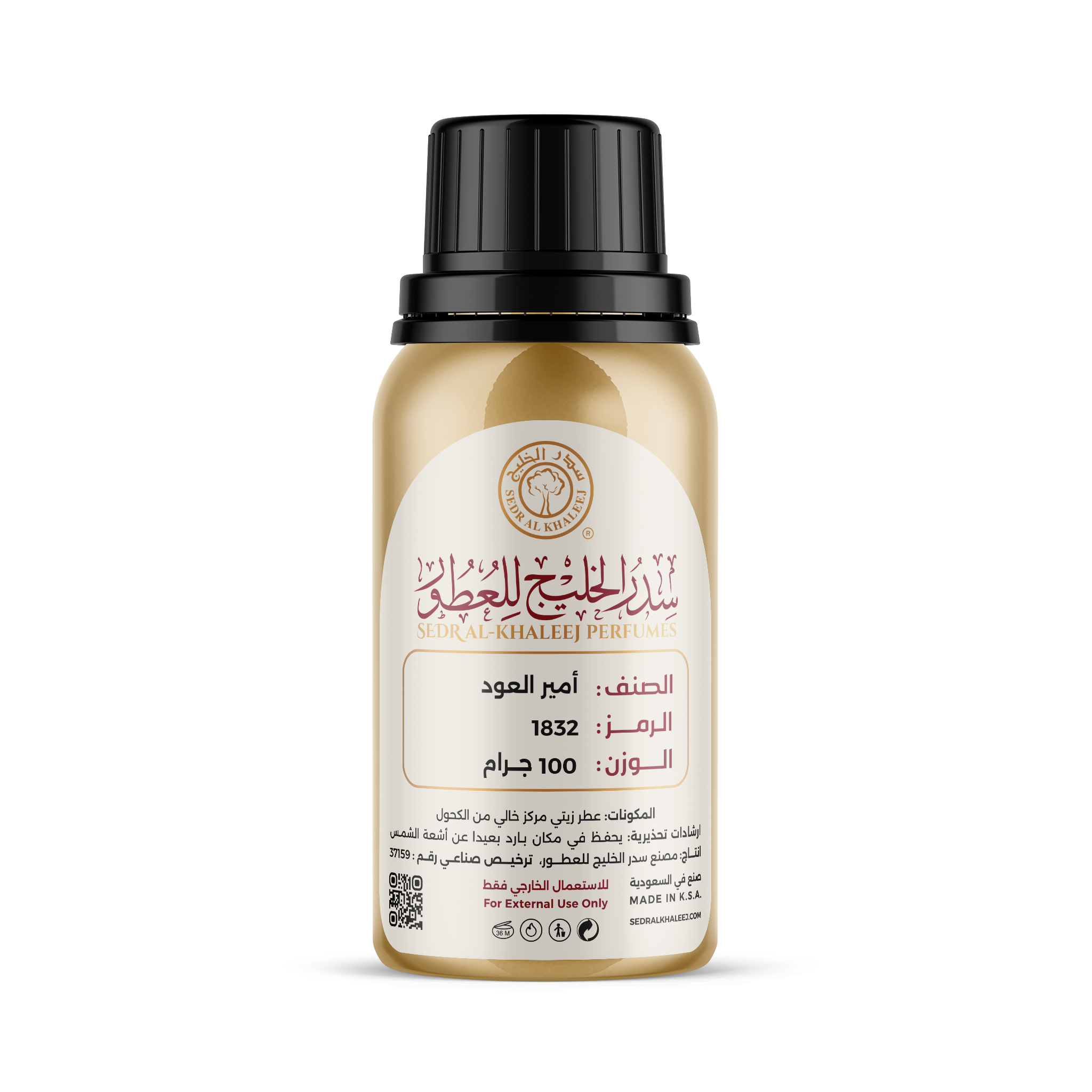 This product has no reviews yet.