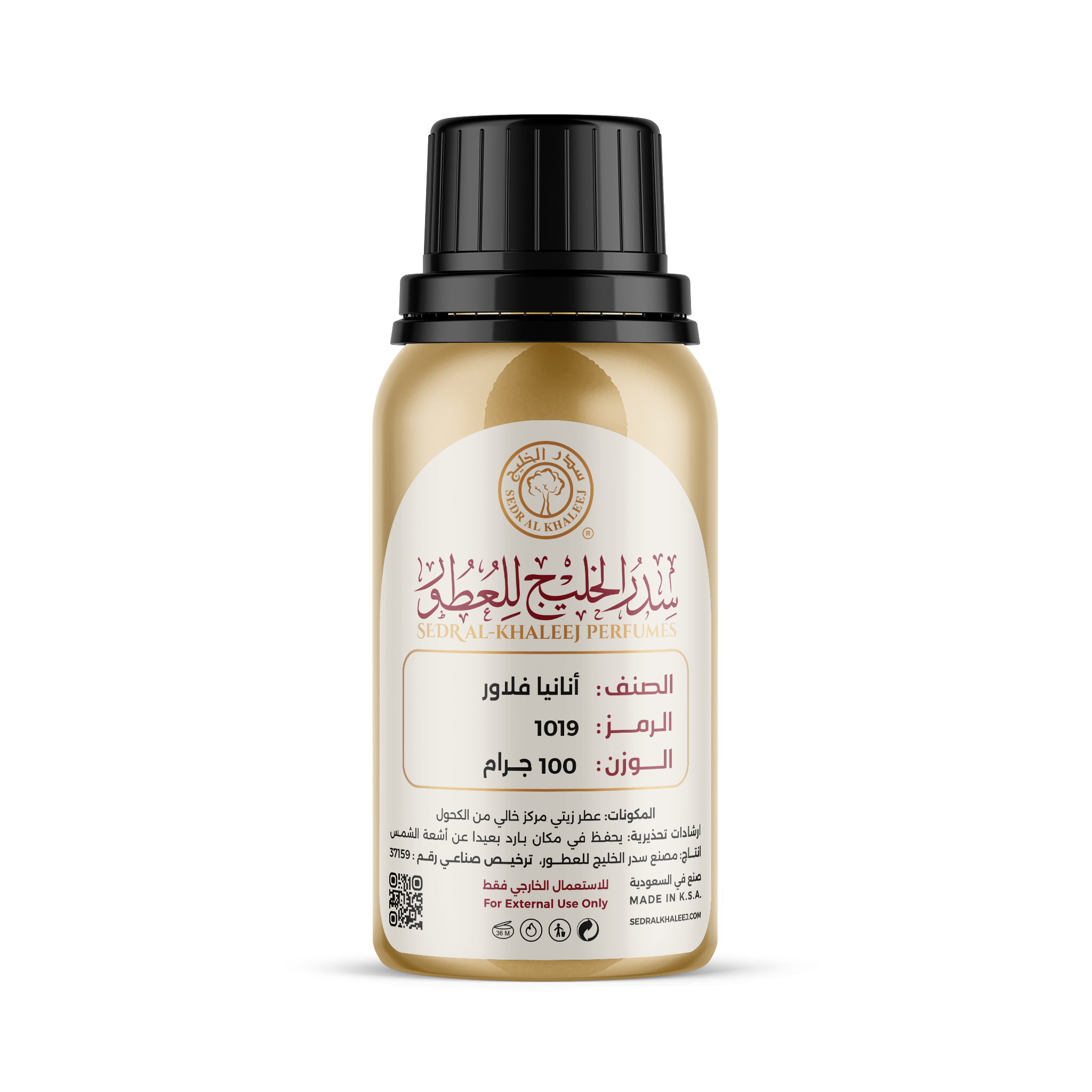 Ananya Flower Perfume Oil 100gm
Enjoy a unique experience with the fragrance of elegance and distinction , Ananya Flower 100 grams. It is not just a perfume oil, but rather a piece of art that captivates the senses and takes you on an emotional journey through the world of luxurious scents.

Its 100% concentrated formula combines beauty and quality, giving you a luxurious touch of confidence and elegance every time you use this fragrance. Its versatile design makes it an ideal choice for every occasion.

The fragrance begins with a refreshing introduction of citrus and fruits, emitting notes full of vitality and freshness. The fragrance has floral touches that give it a touch of sophistication and femininity, blended brilliantly to enhance your attractiveness.

With the unique base notes, your heart will be filled with warmth and seduction . The deep notes of musk meet with the softness of vanilla to create an enchanting blend that reflects your sophisticated and radiant personality.

Ananya Flower comes in a luxurious 100g packaging , carefully packed in pure aluminum containers that protect its aromatic composition from external influences. Invest in a luxurious experience that reflects your unique lifestyle.

Indulge in this sophisticated fragrance and leave your mark everywhere you go. You deserve to feel special and beautiful every moment, and Ananya Flower is the secret that adds a touch of magic to your life.
Order now Ananya Flower in Saudi Arabia and the Gulf
Through the express shipping feature, you can receive essential oil - Ananya Flower in all regions of the Kingdom of Saudi Arabia and the Gulf Cooperation Council countries within a period of only 2 to 7 working days.

| | |
| --- | --- |
| Product Type: | Essential oil |
| Concentration ratio: | 100% concentrated |
| the size: | 100 grams |
| the use: | It is used as an oil perfume by spreading it on the skin, and it can also be diluted for other uses. |
| Encapsulation: | It is packaged in special containers of pure aluminum that preserve its aromatic composition. |
| Warning instructions: | For external use only, store in a cool place away from heat or sunlight. |
Aromatic notes
| | |
| --- | --- |
| Perfume opening: | Citrus fruits |
| Middle fragrance: | Pink |
| Base perfume: | Musk, vanilla |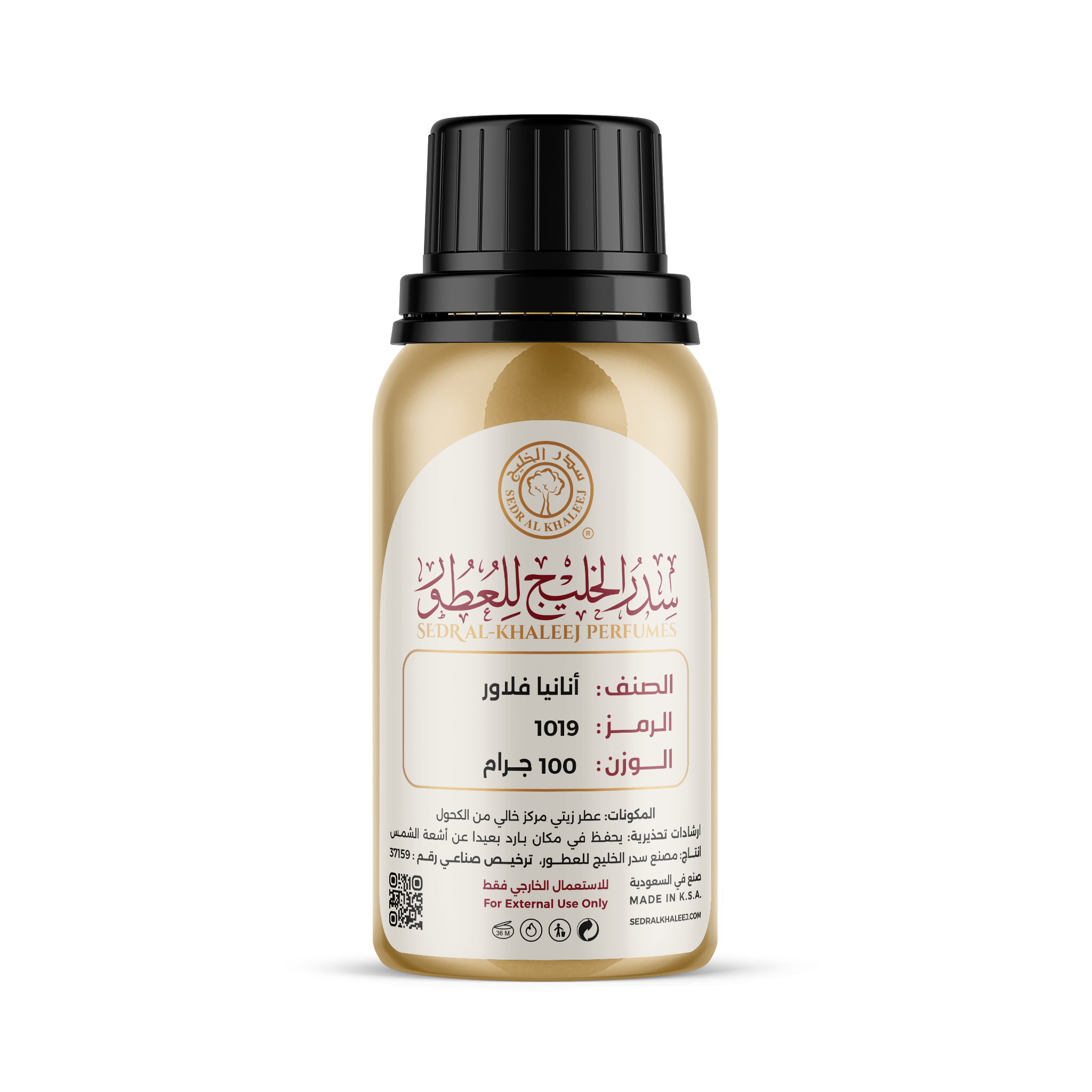 This product has no reviews yet.