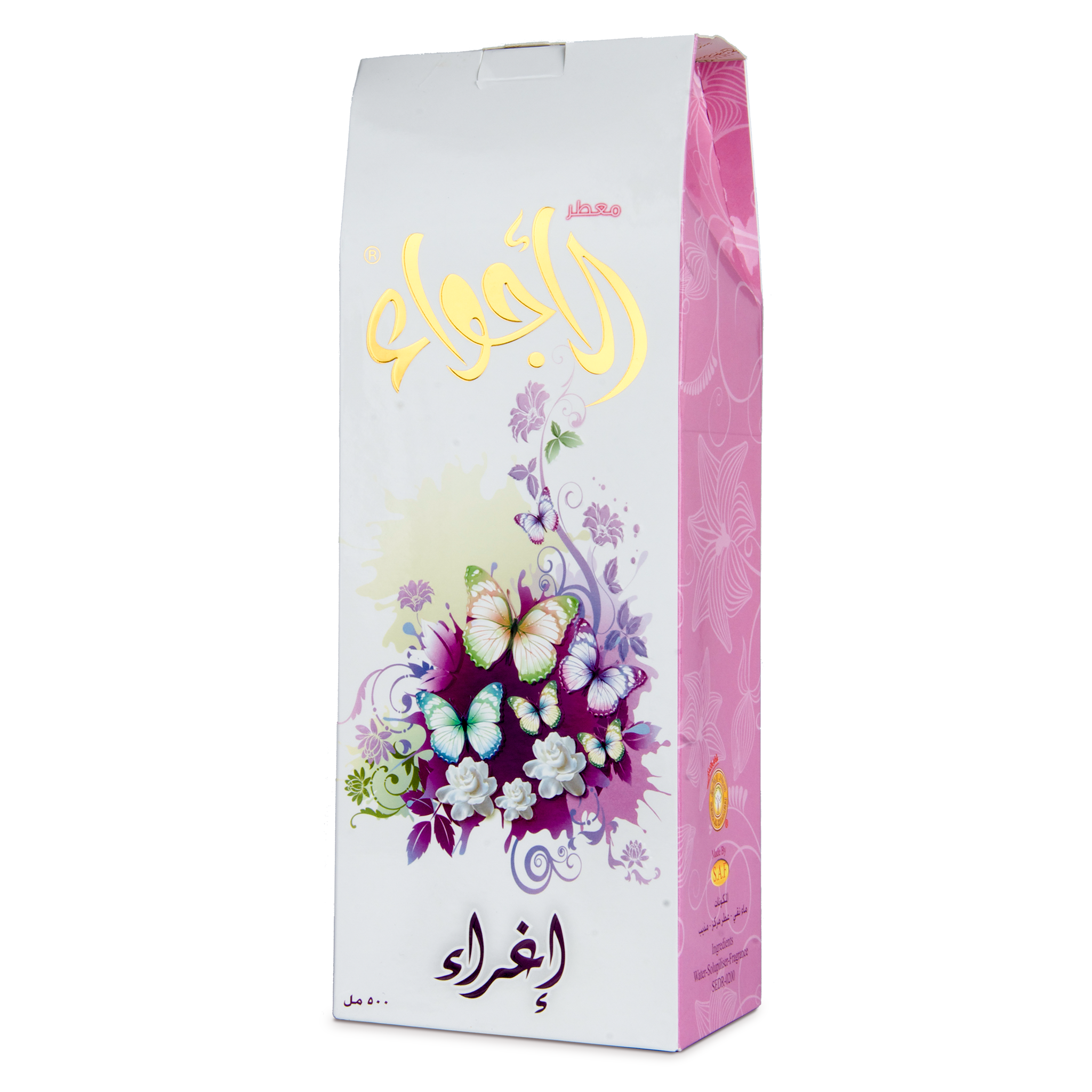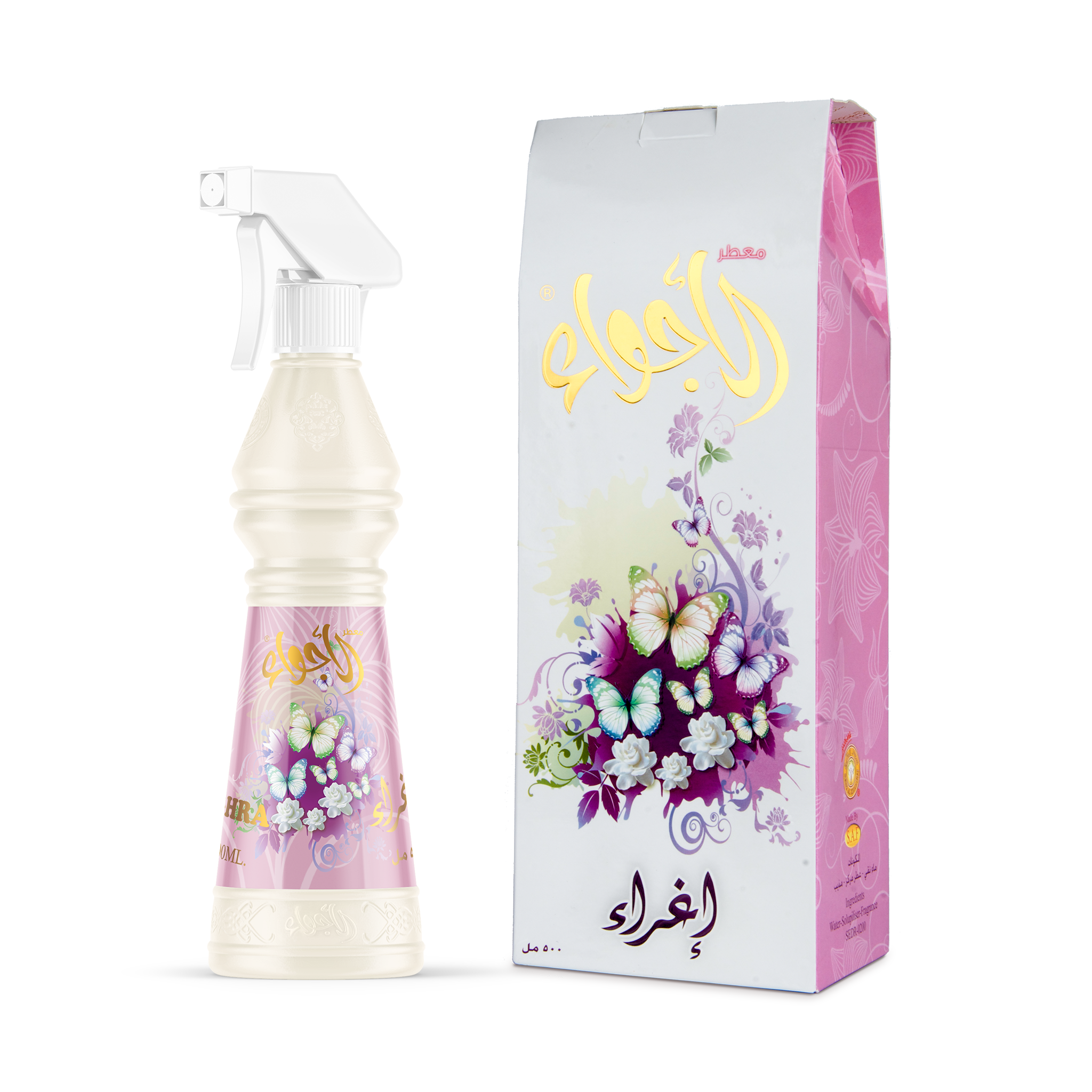 Temptation air freshener 500 ml
Air freshener adds a pleasant breeze and refreshing scents to the home and room.
Make your home a stunning haven with "Eghraa" air freshener . The fragrance blends notes of white flower, jasmine, and paper, to express a unique delicacy and softness that adds luxury to the atmosphere. In the heart of the fragrance, fruity, incense and woody tones converge, adding a touch of mystery and depth to every corner of your home. The fragrance journey concludes with a base that combines aromas of jasmine, amber and balsam, to give you a warm and seductive scent that reflects the attractiveness of the place.
Use Ighara air freshener to add a touch of femininity and charm to your home. Let its unique scent flow into every corner, and enjoy a charming and distinctive atmosphere that reflects your unique style and personality.
Order now Ighara air freshener in Saudi Arabia and the Gulf
Through the fast shipping feature, you can get the Ighara air freshener in all regions of the Kingdom of Saudi Arabia and the Gulf Cooperation Council countries within a period of only 2 to 7 working days.
| | |
| --- | --- |
| Product Type: | air freshener |
| the size: | 500 ml |
| the use: | It is used to perfume the atmosphere, rooms and bedding. |
| the components: | White flower, jasmine, leaf, fruity, incense, woody, amber, balsamic |
This product has no reviews yet.