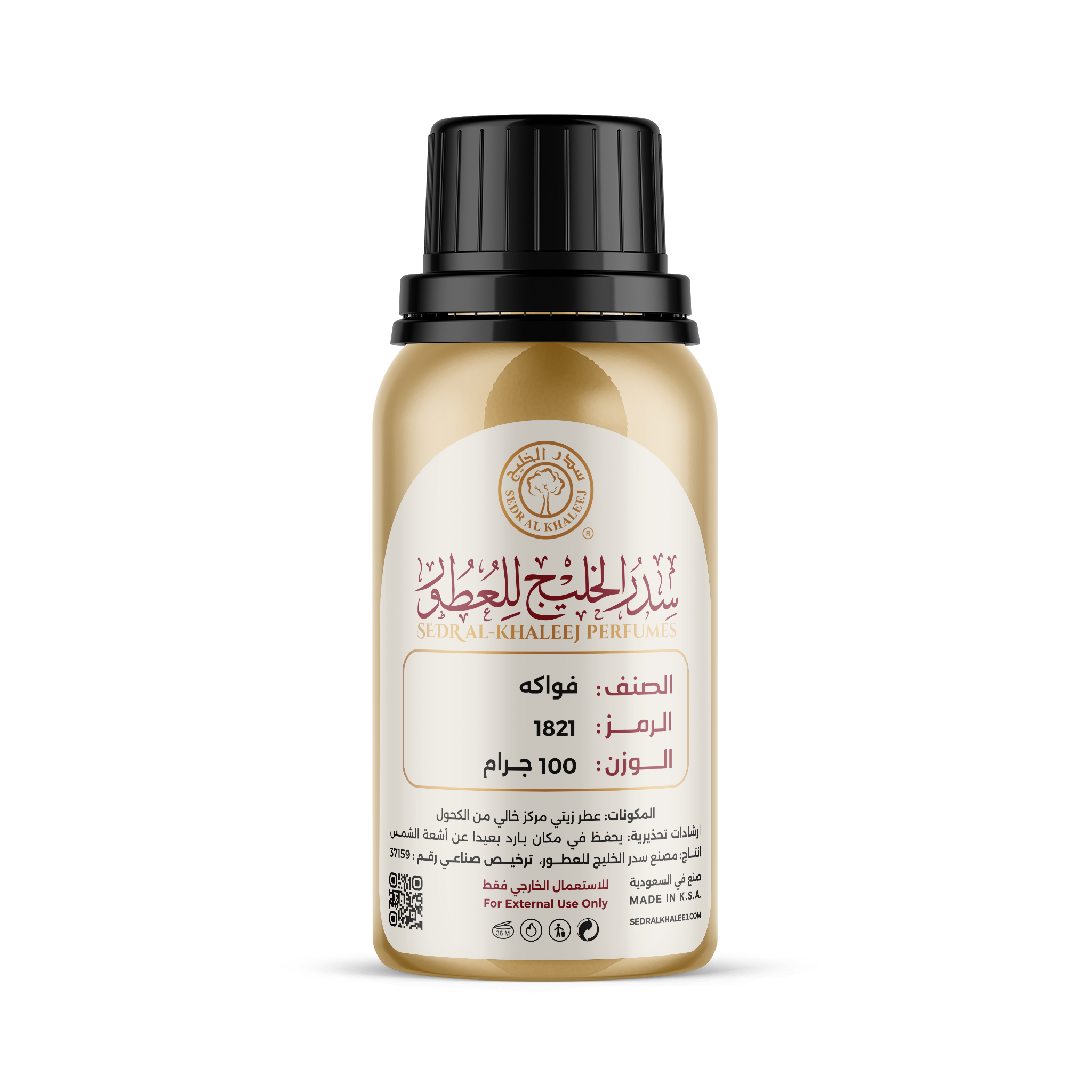 Fruity essential oil 100g
Immerse yourself in the world of fruits with this delicious Fruity Fragrance Oil.

Fruit oil is an aromatic oil that reflects energy and vitality thanks to its delicious fruity scent. It carries in its opening, middle and base a touch of refreshing fruit that charges your senses with energy and vitality. You can use it as a perfume oil on the skin to enjoy a refreshing scent throughout the day.
It can also be diluted for other uses to add delicious flavor and vitality to your life.

Fruits - fill your life with activity:
Fruity scent comes with a delicious fruity combination that gives your day a refreshing flavor and unparalleled activity.

Fruity - the scent of energy and vitality:
This delicious fruity fragrance carries notes of fruit in every part of its scent, making it an ideal choice for busy days.

Fruits - a scent that brings joy:
Enjoy fruity breezes that give you joy and energy every moment.

Order now fruit perfume in Saudi Arabia and the Gulf
Through the express shipping feature, you can receive Mukhtalat Janubiyah in all regions of the Kingdom of Saudi Arabia and the Gulf Cooperation Council countries within a period of only 2 to 7 working days.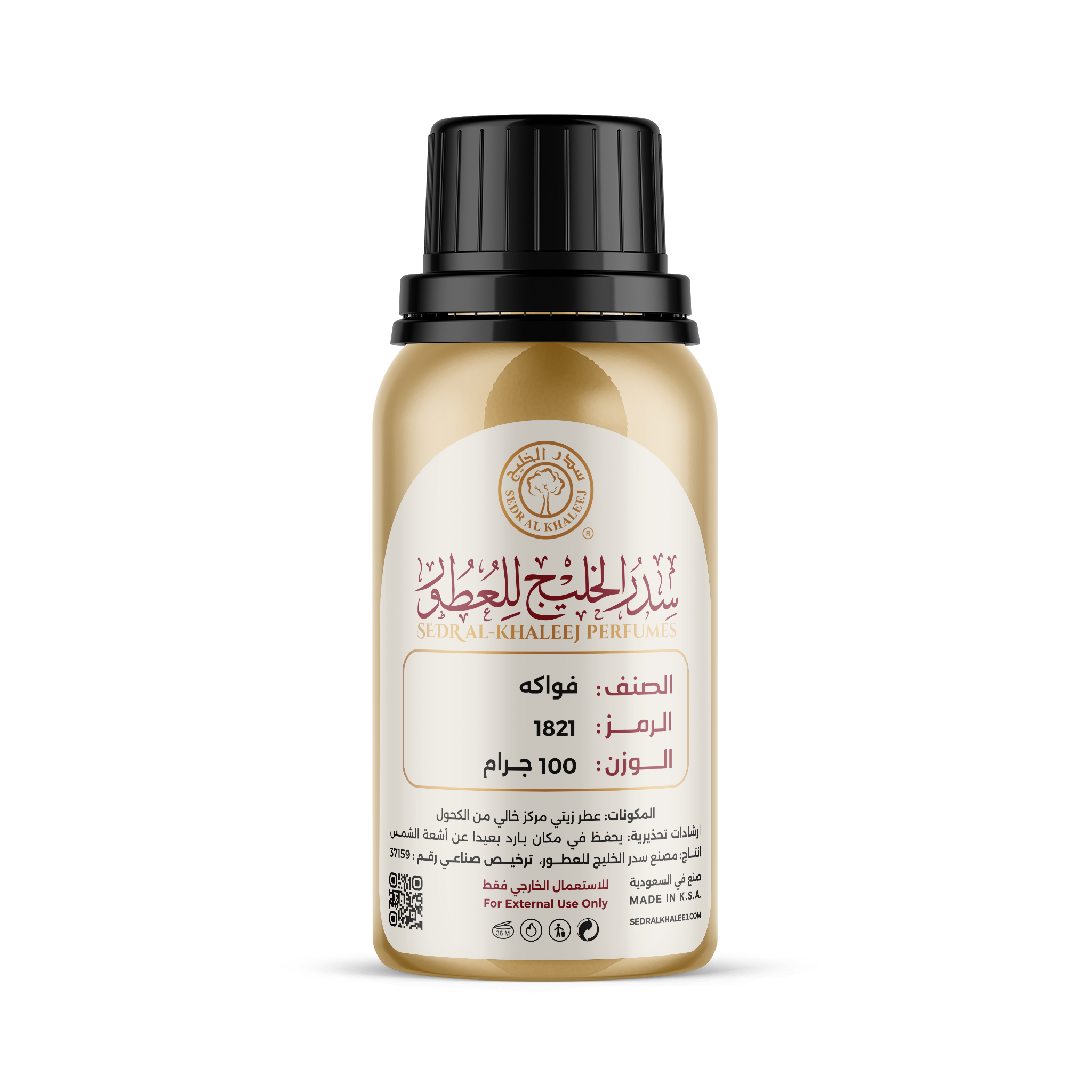 This product has no reviews yet.