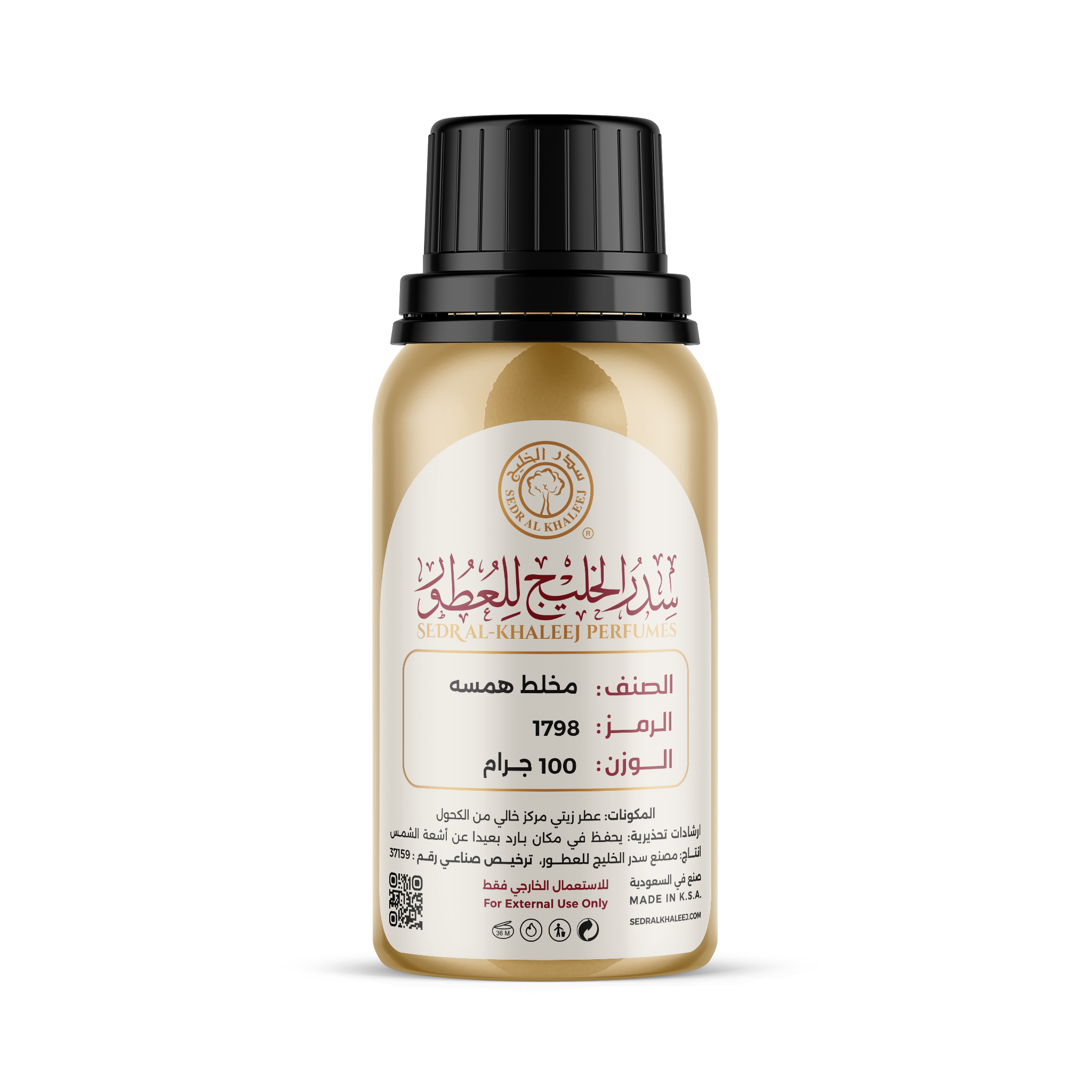 Hamsa Mukhallat Perfume Oil 100 Grams
Hamsa is a 100% concentrated perfume oil that gives you a luxurious aromatic experience filled with elegance and attractiveness. You can use it as a fragrance oil on the skin to add to your personal appeal, and it can also be diluted for use on clothing and places.

Hamsa comes packed in pure aluminum containers, which preserves its wonderful aromatic composition and makes it permanent for use.
This sophisticated scent is characterized by a unique blend of aromatic notes , as it begins with bright flowers and violet notes in the opening, then moves to a woody aromatic middle that adds a touch of elegance and warmth, and concludes the journey with a long-lasting woody aromatic base that leaves an unforgettable impression.

Choose Hamsa for an aromatic experience that captivates the senses and makes you the center of attention on every occasion. Stand out with your beauty and attractiveness with this elegant fragrance.

Order now Mukhallat Hamsa perfume in Saudi Arabia and the Gulf
Through the express shipping feature, you can receive Mukhtalat Janubiyah in all regions of the Kingdom of Saudi Arabia and the Gulf Cooperation Council countries within a period of only 2 to 7 working days.
| | |
| --- | --- |
| Product Type: | Essential oil |
| Concentration ratio: | 100% concentrated |
| the size: | 100 grams |
| the use: | It is used as an oil perfume by spreading it on the skin, and it can also be diluted for other uses. |
| Encapsulation: | It is packaged in special containers of pure aluminum that preserve its aromatic composition. |
| Warning instructions: | For external use only, store in a cool place away from heat or sunlight. |
| for more information | Sidr Al Khaleej Perfumes Blog |
Aromatic notes
| | |
| --- | --- |
| Perfume opening: | Pink, violet |
| Middle fragrance: | wooden |
| Base perfume: | Musk |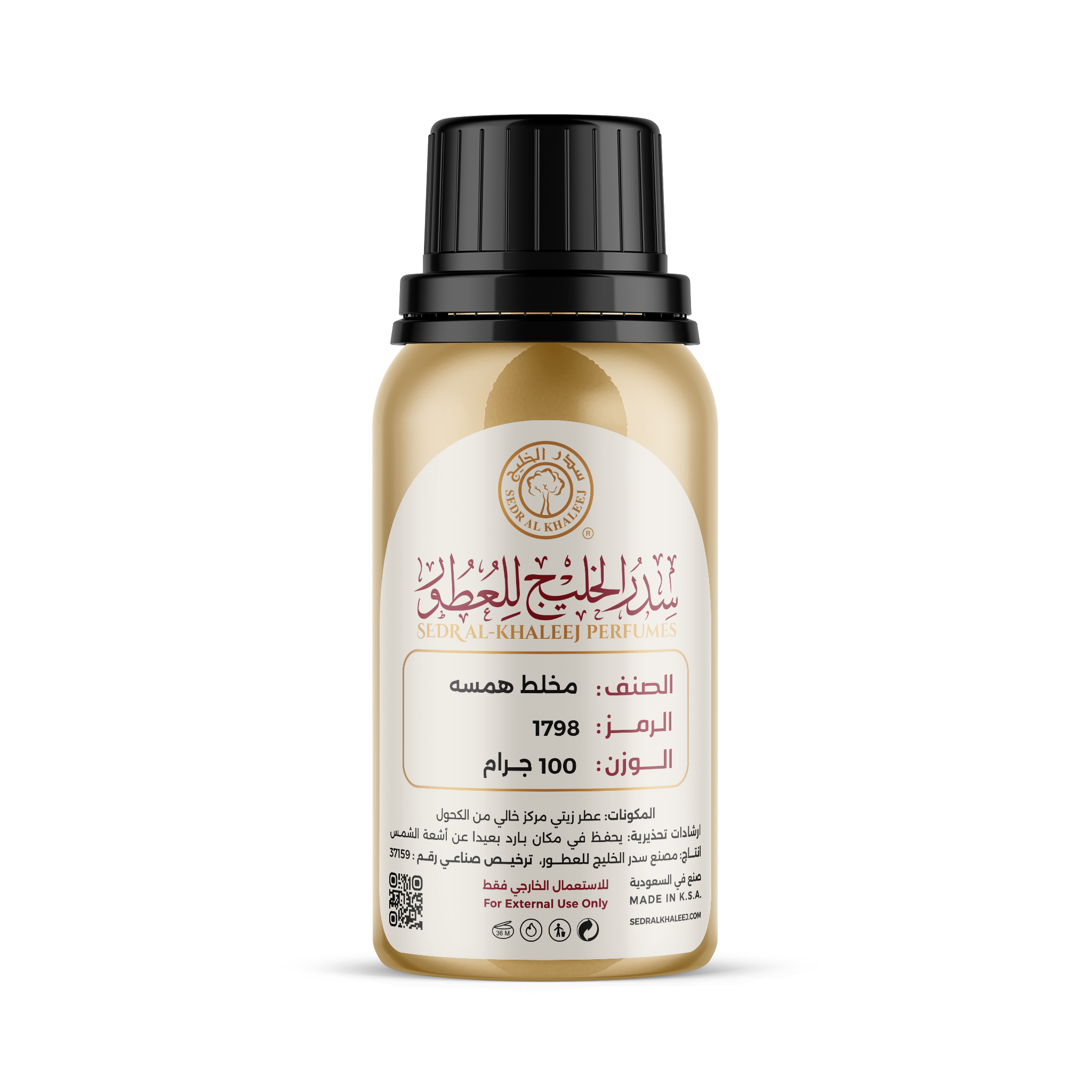 This product has no reviews yet.