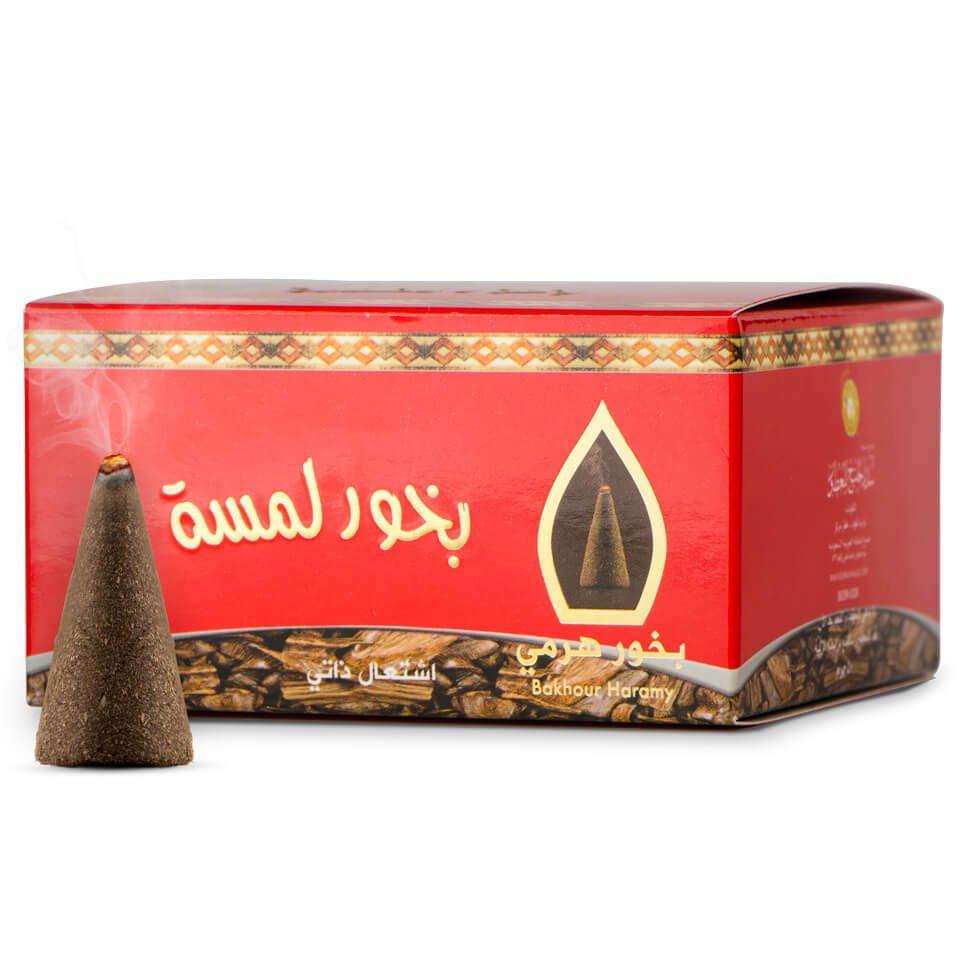 Incense Haramy Lamsa 50 grams
" Lamsa " is a luxurious pyramid incense that combines the charm of the East with the scent of authentic perfumes . It is manufactured using the finest ingredients to give an amazing and attractive aromatic touch.
Main features of Lamsa Al-Hermi incense
Lamsa incense is an elegant pyramid incense scented with the best oriental perfumes.
the components:
Saffron
She crowned
Sandalwood
Roses
Patchouli
Moss
musk
Amber Amber
Additional features:
It is characterized by stability, dense incense, and a distinctive scent, and it lasts for a long time thanks to its richness in oil.

Order now Lamsa Al-Harami incense in Saudi Arabia and the Gulf
Through the express shipping feature, you can get Lamsa Al-Harami incense in all regions of the Kingdom of Saudi Arabia and the Gulf Cooperation Council countries within a period of only 2 to 7 working days.

Product Type
Pyramid incense
Fragrance family

Wooden oriental
Aromatic notes

Top notes: saffron, taget

Middle notes: sandalwood, rose, patchouli

Base notes: moss, musk, amber

the size

50 grams

Shipping

2-7 working days in the Kingdom of Saudi Arabia and the GCC countries

5-14 business days in the rest of the world
Return Policy
Read the return and exchange policy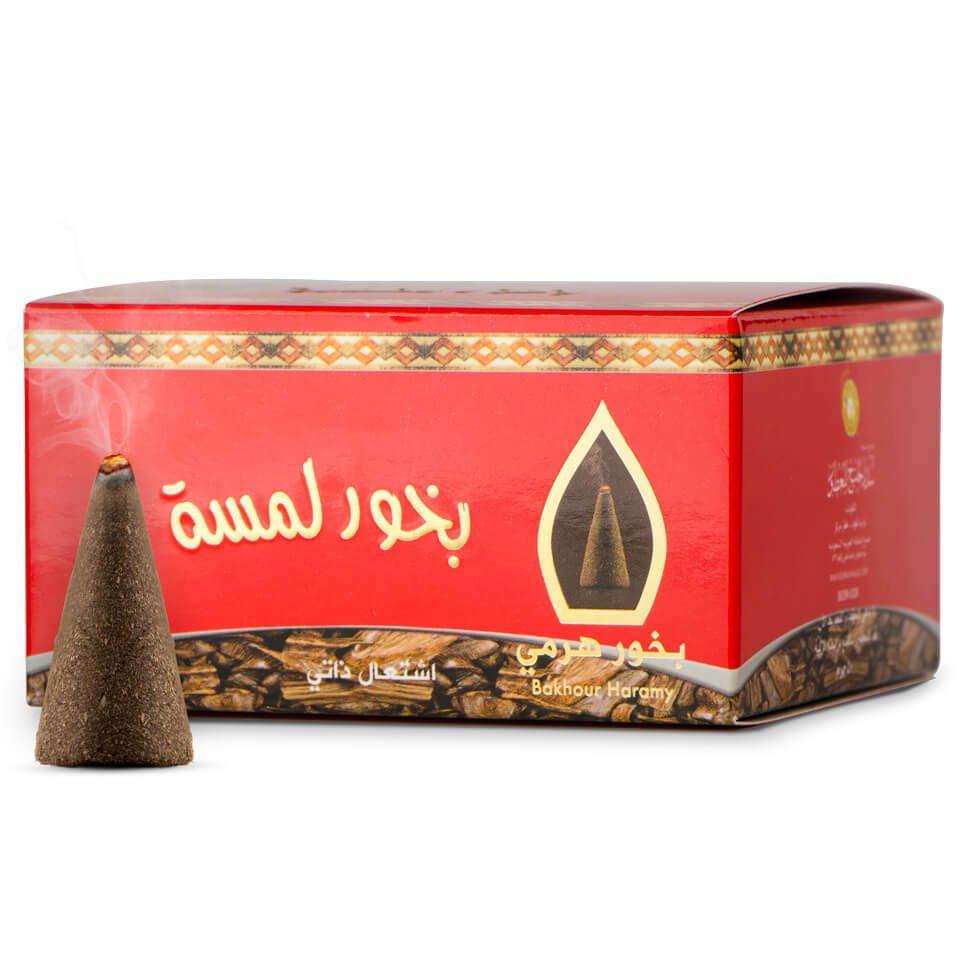 This product has no reviews yet.