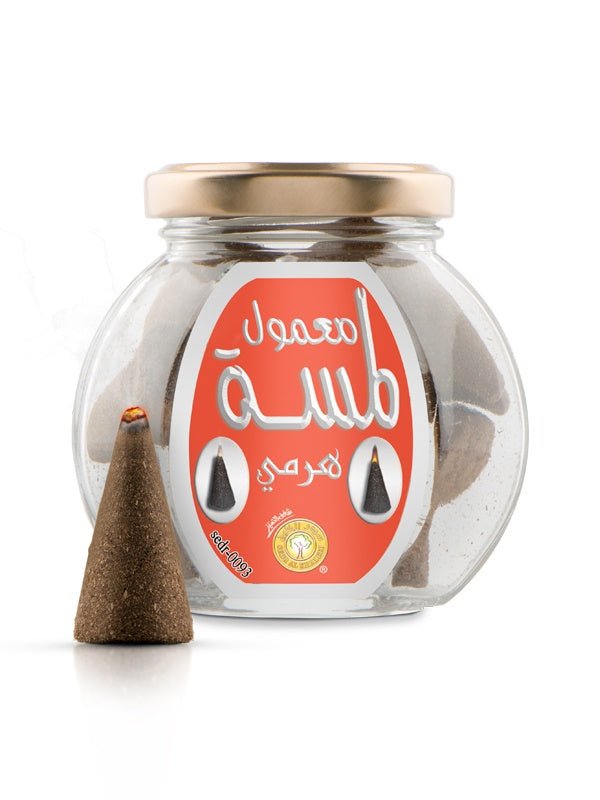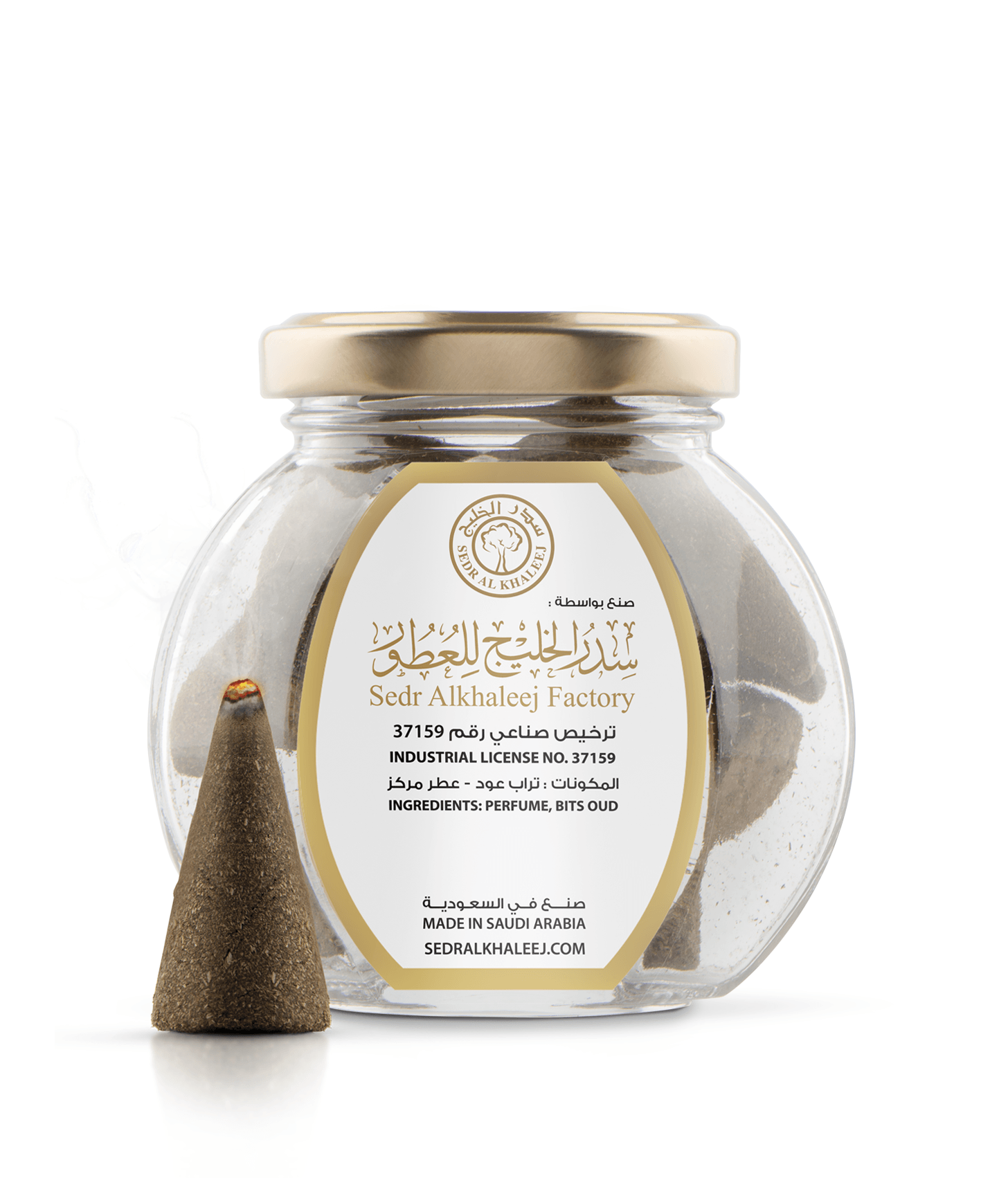 Mamoul touch pyramid
Lamsa Harami Maamoul is a unique aromatic experience that takes you on an amazing journey through a world of colors and scents. This maamoul weighs 50 grams and features an elaborate combination of luxurious ingredients.
This aromatic masterpiece opens with strong notes of saffron, giving you a feeling of luxury and beauty. Followed by soft velvet touches, as if you were touching a luxurious fabric, giving the maamoul a touch of sophistication and elegance.
Maamoul's heart of incense comes loaded with warmth and depth through sandalwood and distinct patchouli, creating a perfect balance between softness and strength. These notes are delicately blended with pink notes that add a touch of romance and beauty.
The musky and amber base dance elegantly, taking you on a journey through sensations and feelings. These notes add depth and warmth and make the incense blend perfectly with your skin.
Lamsa Harami Maamoul is an expression of luxury and uniqueness, combining originality and modernity in a wonderful way.
It is an incense that inspires the senses and transports you to a world of beauty and splendor, and reflects the sophistication and good taste that characterize Gulf Cedar products.
Order now Lamsa Harami Maamoul in Saudi Arabia and the Gulf
Through the express shipping feature, you can receive Lamsa pyramid maamoul in all regions of the Kingdom of Saudi Arabia and the Gulf Cooperation Council countries within a period of only 2 to 7 working days.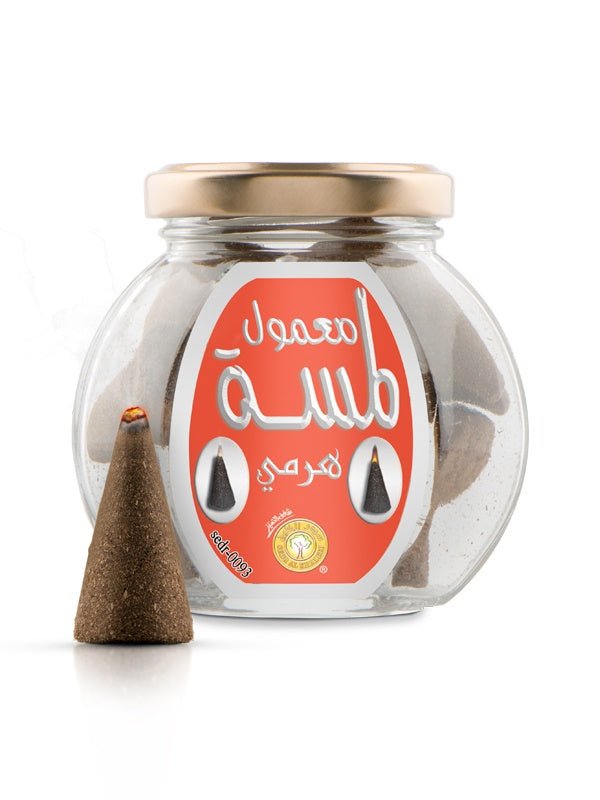 This product has no reviews yet.