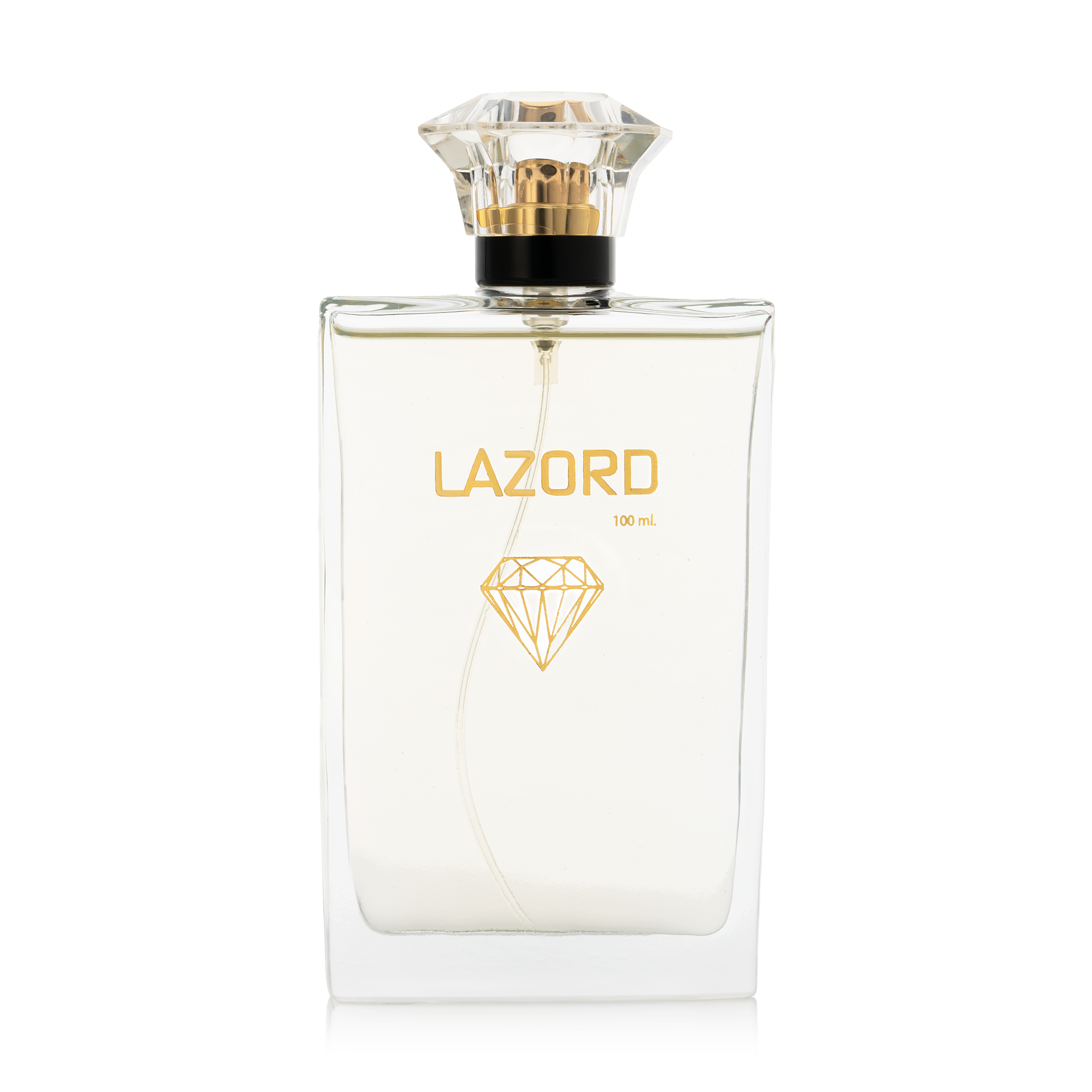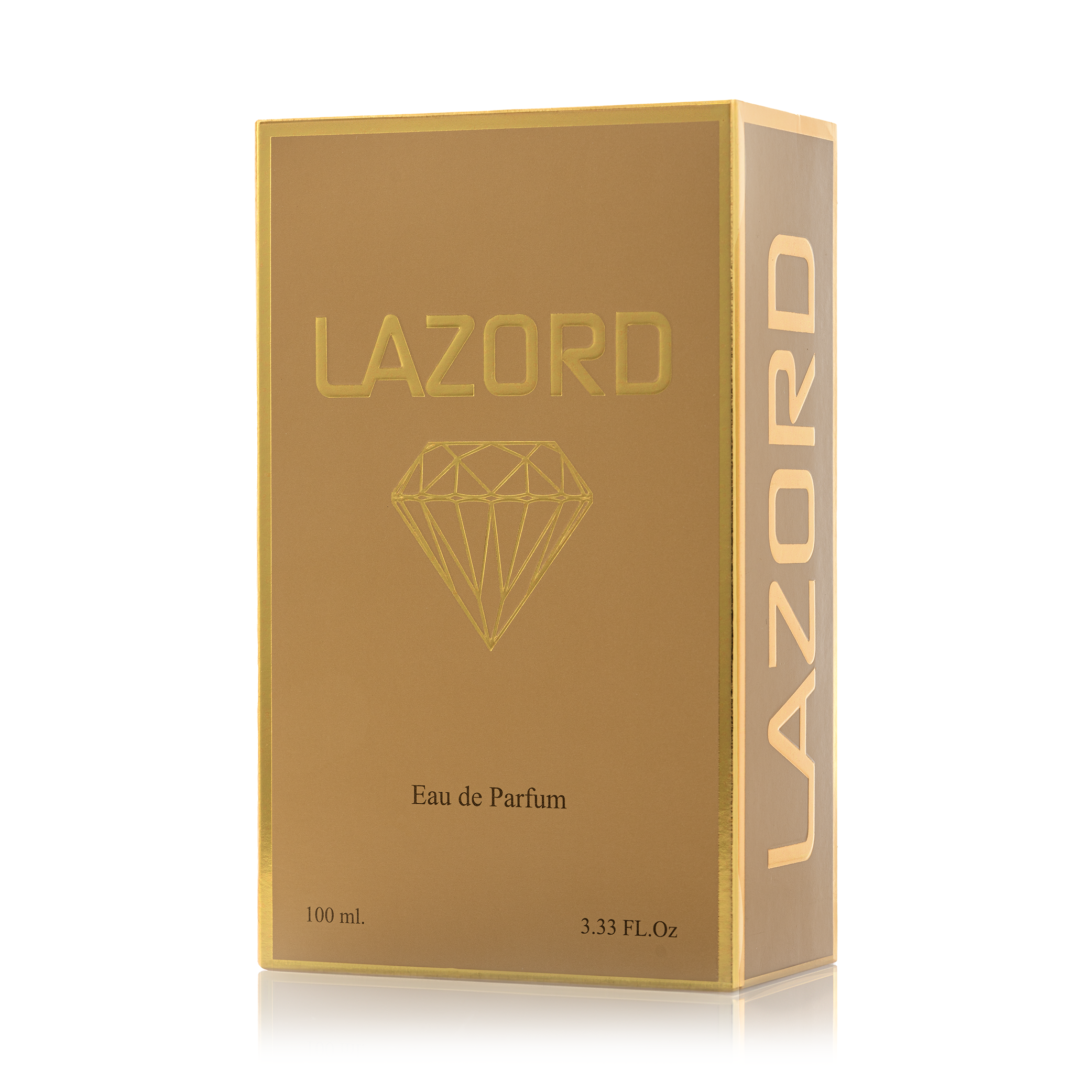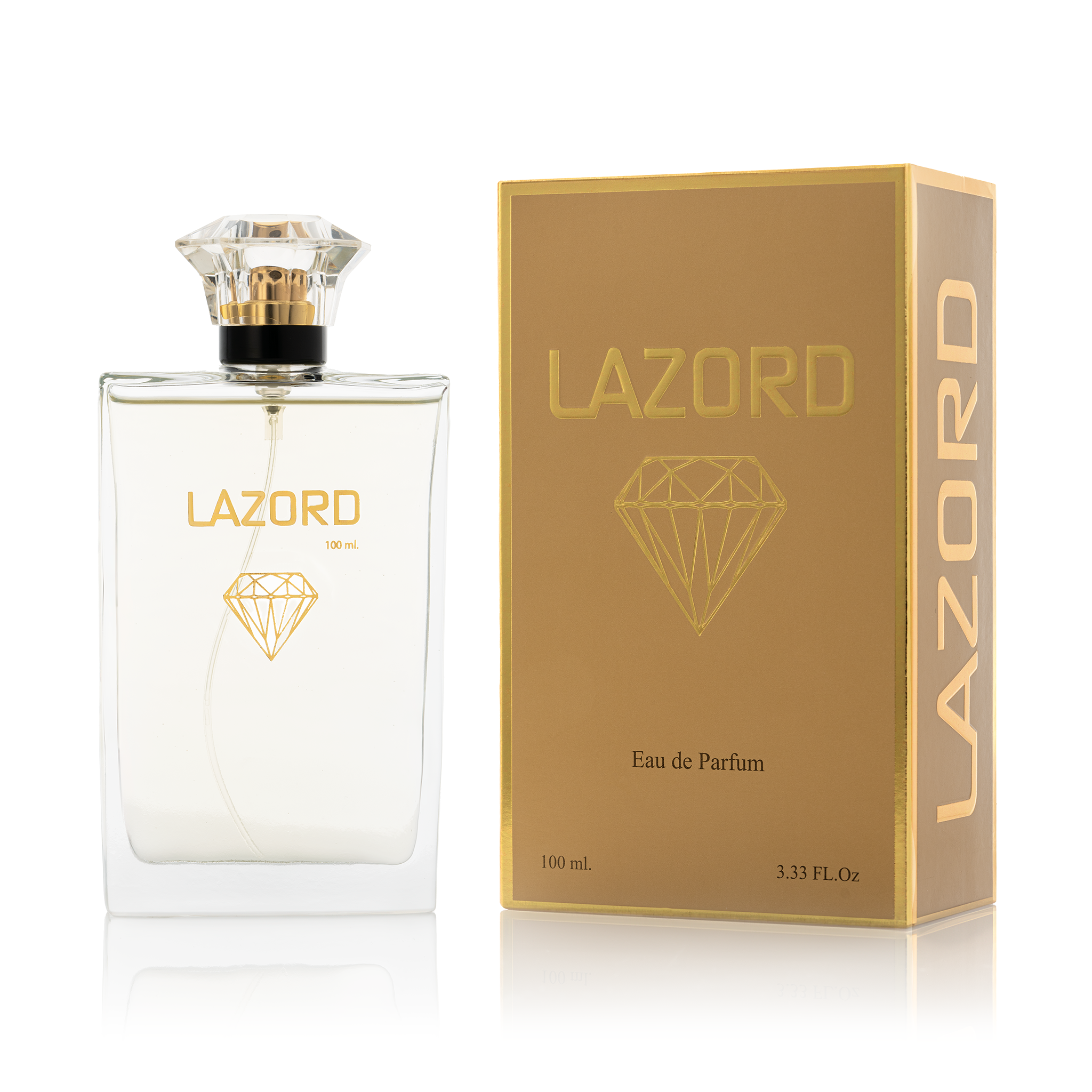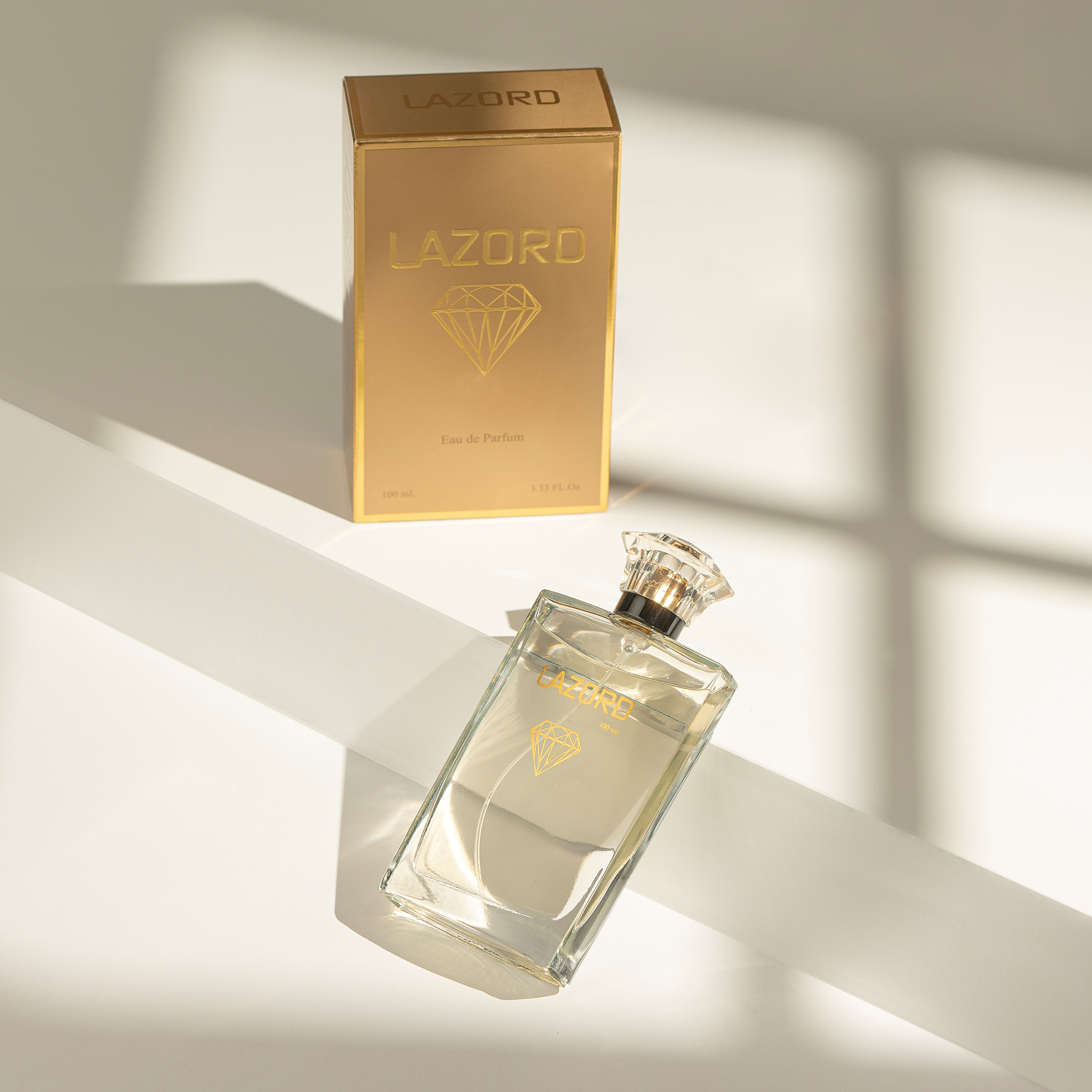 Lapis lazuli perfume - 100 ml
Lazord women's perfume
Discover the magic of beauty with Lapis Lazuli, a fragrance that captivates the senses and takes you on a unique journey in the world of perfumes.
This fragrance is distinguished by its unique and innovative composition , and is ideal for the modern woman who seeks distinction and uniqueness with a fragrance that reflects her wonderful personality.

Enjoy an opening scent that sparkles with a wonderful blend of spicy citrus, gorgeous plum, and a refreshing touch of green. As the fragrance develops on your skin, you'll enjoy the seductive middle notes of luxurious florals, the gentle warmth of sandalwood, and the sophistication of authentic cedarwood.
Shine confidently with the unique perfume base, where the rich balm combines with fragrant musk and mysterious moss, which adds to the perfume an irresistible appeal and increases its enchanting effect.

Thanks to its high concentration as eau de perfume, Lapis Lazuli perfume will accompany you throughout the day with wonderful stability and will continue to impress those around you.

Add a touch of beauty and elegance to your day with Lapis Lazuli perfume, and receive compliments and commendations from others with your distinctive and eye-catching scent. Get ready to celebrate your special moments with incomparable confidence and elegance .
Order now Lapis Lazuli women's perfume in Saudi Arabia and the Gulf
Enjoy free shipping for orders over 200 riyals within the Kingdom of Saudi Arabia and benefit from multiple and secure payment options.

Through the fast shipping feature, you can get the Lapis Lazuli women's perfume in all regions of the Kingdom of Saudi Arabia and the Gulf Cooperation Council countries within a period of only 2 to 7 working days.
| | |
| --- | --- |
| Product Type: | Perfume |
| Gender: | female |
| Concentration ratio: | Eau de perfume |
| the size: | 100 ml |
Aromatic notes
| | |
| --- | --- |
| Perfume opening: | Citrus, plum, green |
| Middle fragrance: | Flowers, sandalwood, cedar wood |
| Base perfume: | Balsamic, musky, moss |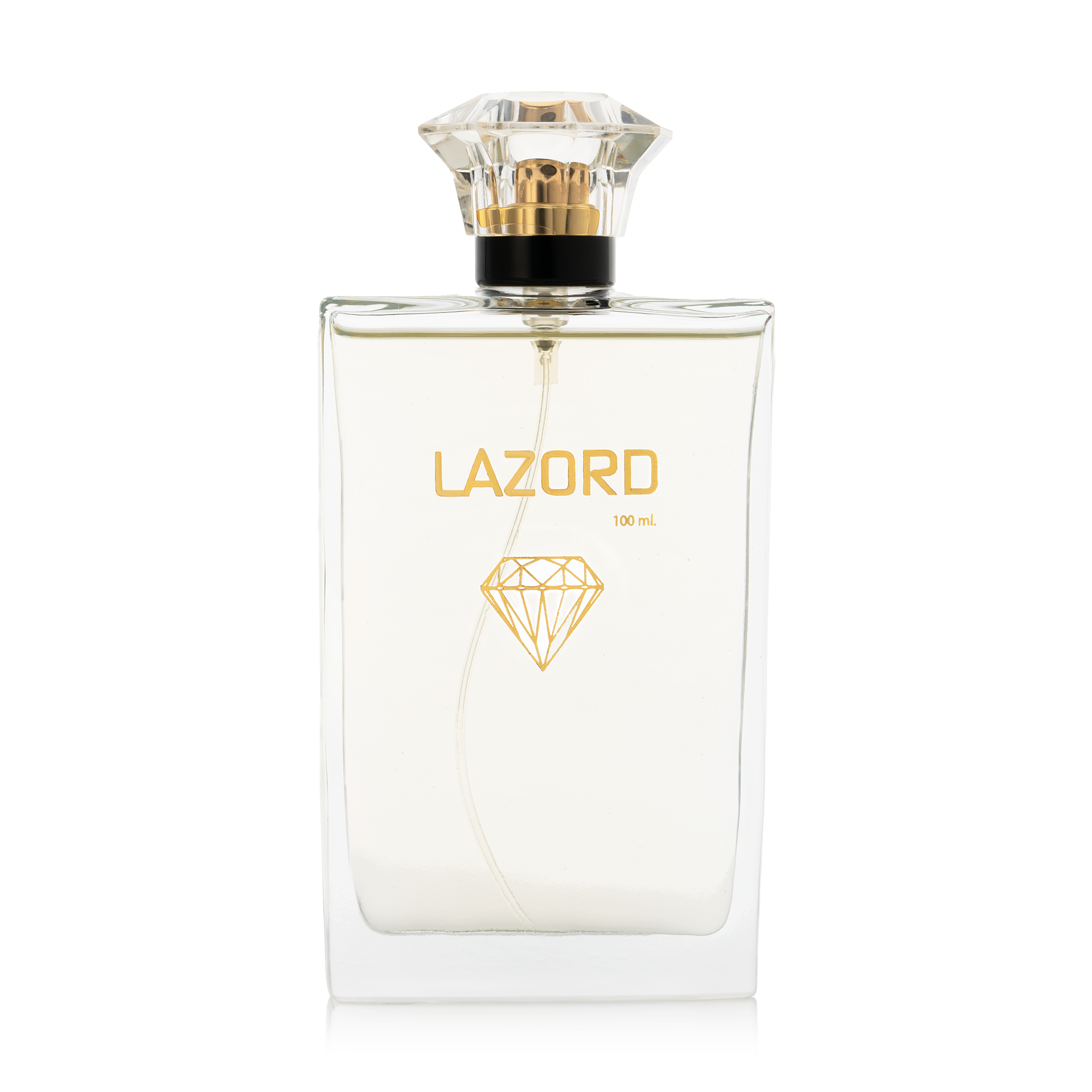 This product has no reviews yet.