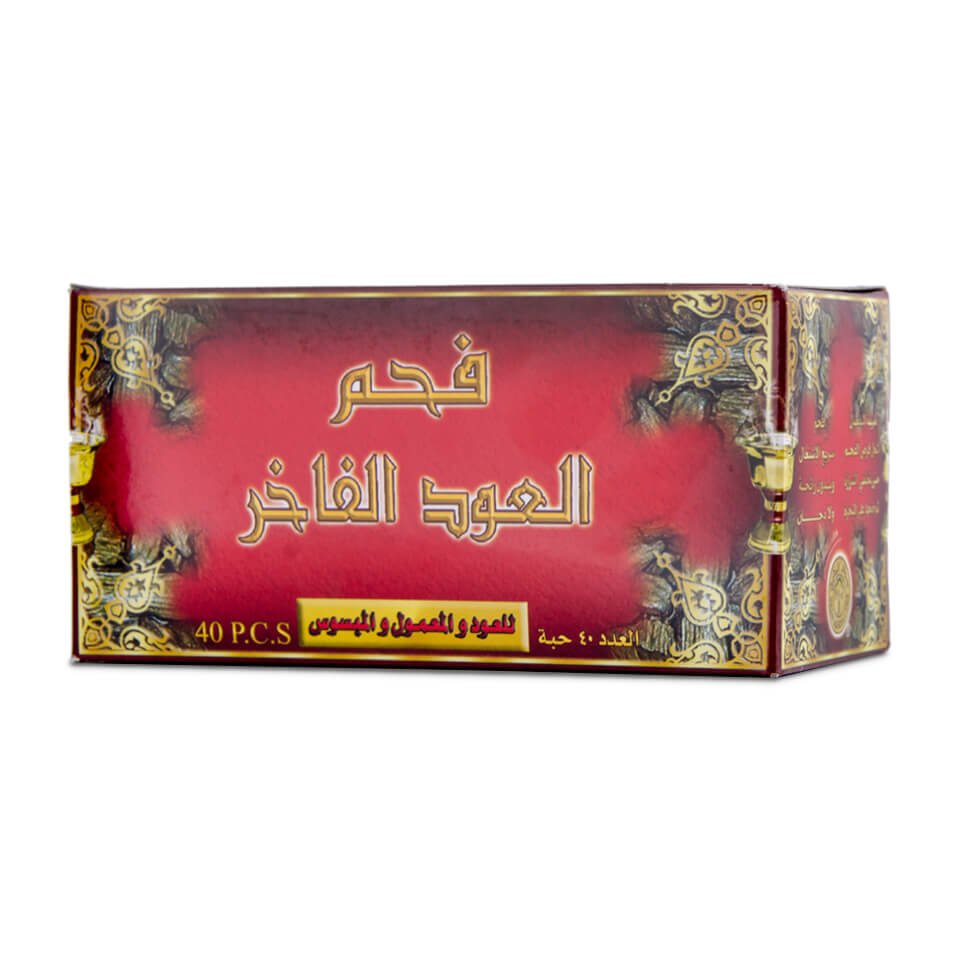 Premium Oud Charcoal 40 Tablets
Enjoy an exceptional experience with the " Luxury Oud Charcoal " product, as it comes to you with a set consisting of 40 pieces of the finest types of distinctive charcoal specially designed to provide a unique and wonderful aromatic experience .
Immerse yourself in the wonderful scent of oud and enjoy moments of peace and relaxation.

These pieces are distinguished by their high quality and their ability to generate even and sustained heat, which contributes to the perfect release of the rich aroma of oud. This product was specially designed to be your ideal companion to experience the beauty and luxury of oud .

Use this charcoal for an exceptional aromatic experience anywhere you prefer. Whether you enjoy quiet moments at home or share them with friends and family, you will find that "Luxury Oud Charcoal" adds a touch of elegance and luxury to every moment.

Enjoy a luxurious and unique experience with " Luxury Oud Charcoal ", and let it highlight the beauty and luxury of Oud, and create an atmosphere full of magic and excitement.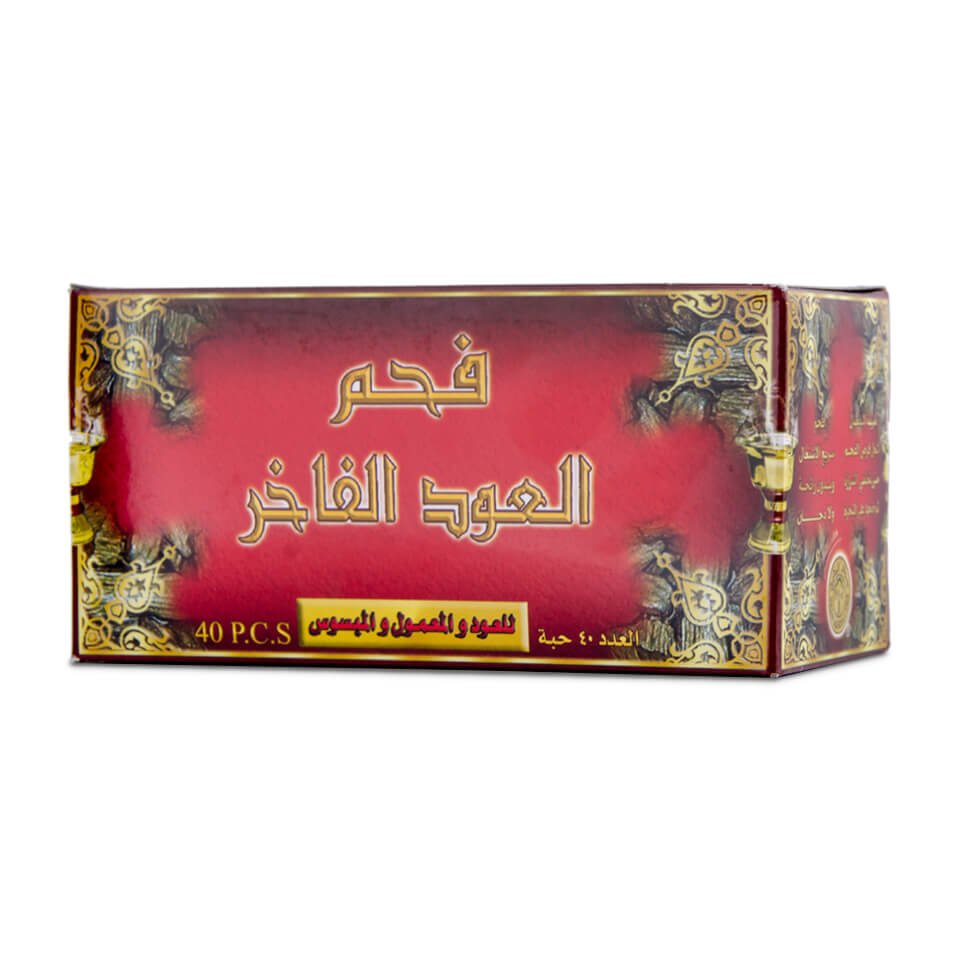 This product has no reviews yet.