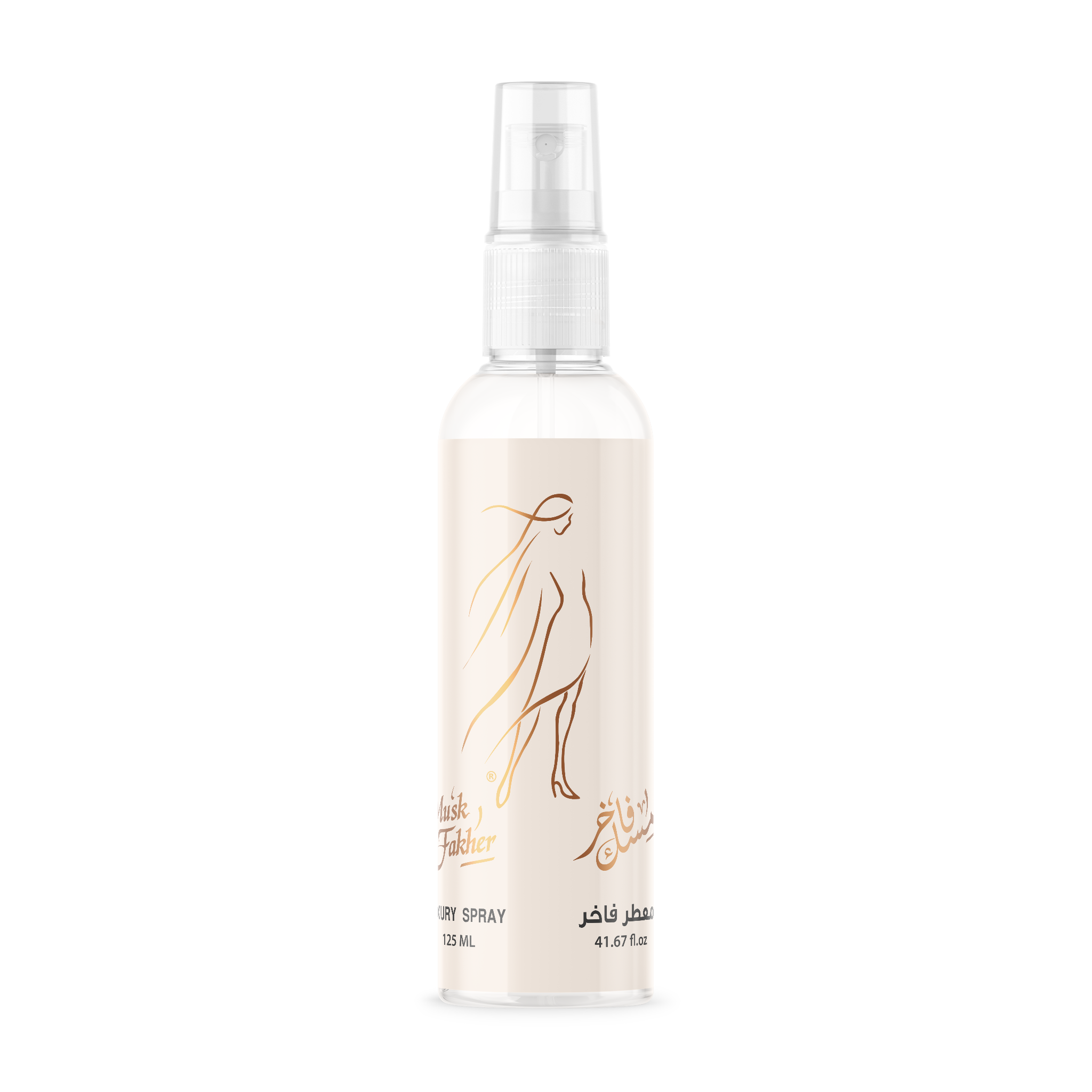 Luxurious Musk Luxurious Freshener 125 ml
" Musk Fakhr " is an exceptional women's body perfume that combines a wonderful aromatic composition with superior elegance. This distinctive product is proudly available in our "Sidr Al Khaleej" store.

" Musk Fakher " is a women's body perfume that was designed with the utmost care to give you a distinctive aromatic experience.

Perfume opening : The perfume opens with refreshing fruity notes that combine wonderful roses and rubies.

Middle Notes : At the heart of the fragrance, warm notes of amber stand out while touches of lilac and straw add a touch of elegance.

Base Notes : The scent settles at the base with a wonderful blend of amber and musk to give you a long-lasting, warm and inviting scent.

" Fakher Musk " is a product that gives a woman unparalleled charm and attraction. It reflects femininity and elegance and gives you a sense of confidence and attractiveness. It can be used daily to add a touch of beauty and elegance to your look.

Enjoy the allure of " Fakher Musk " and feel radiant with its wonderful scents, and discover this aromatic creation with pride in our " Sidr Al Khaleej " store.

Order now the luxurious Musk body spray in Saudi Arabia and the Gulf
Through the express shipping feature, you can receive Mukhtalat Janubiyah in all regions of the Kingdom of Saudi Arabia and the Gulf Cooperation Council countries within a period of only 2 to 7 working days.
| | |
| --- | --- |
| Product Type: | body Parfum |
| Gender: | female |
| Personality of your perfume: | Attractive |
| Fragrance family: | Musk |
| the size: | 125 ml |
Aromatic notes
| | |
| --- | --- |
| Perfume opening: | Fruity, rose, hyacinth |
| Middle fragrance: | Amber, lilac, straw |
| Base perfume: | Amber, musk |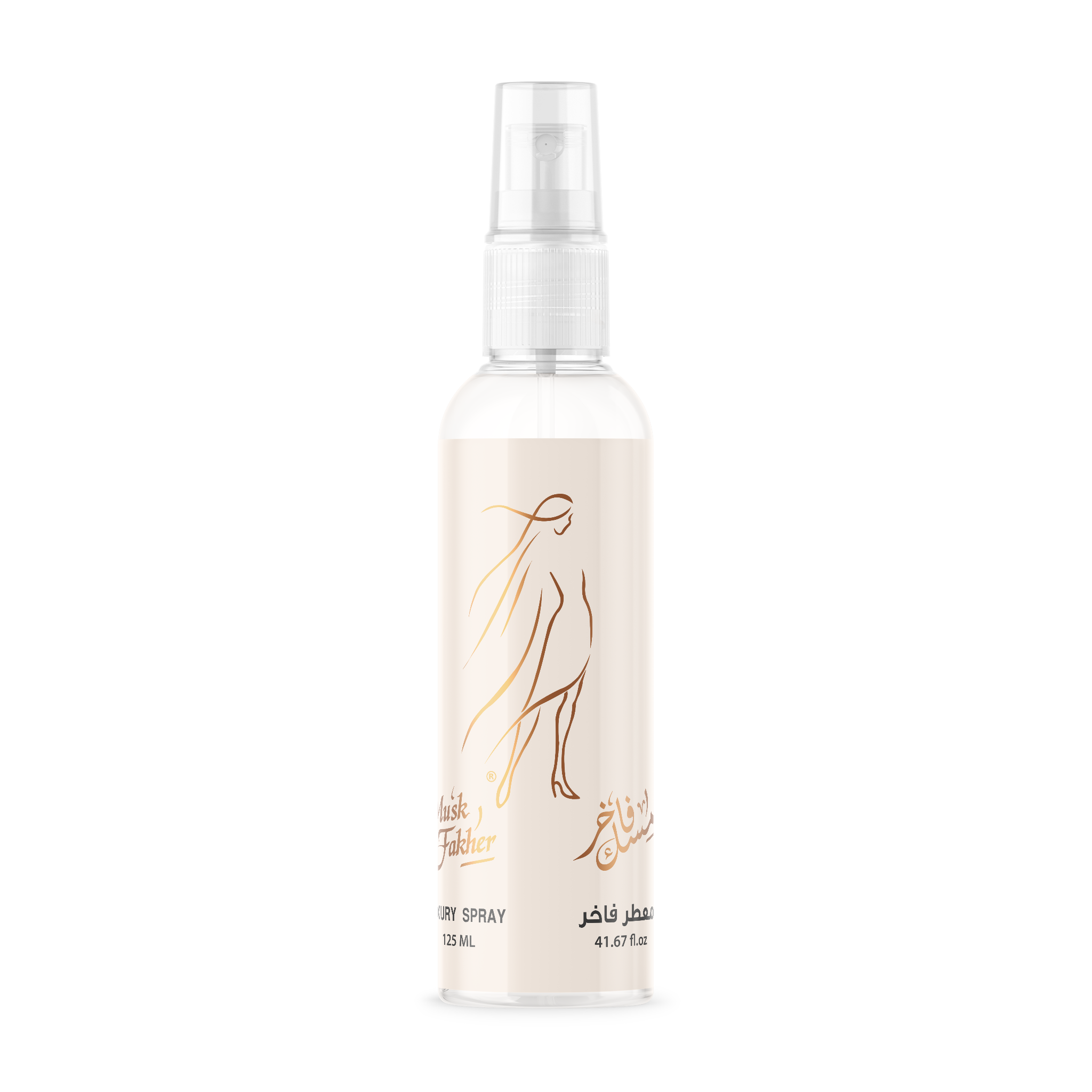 This product has no reviews yet.