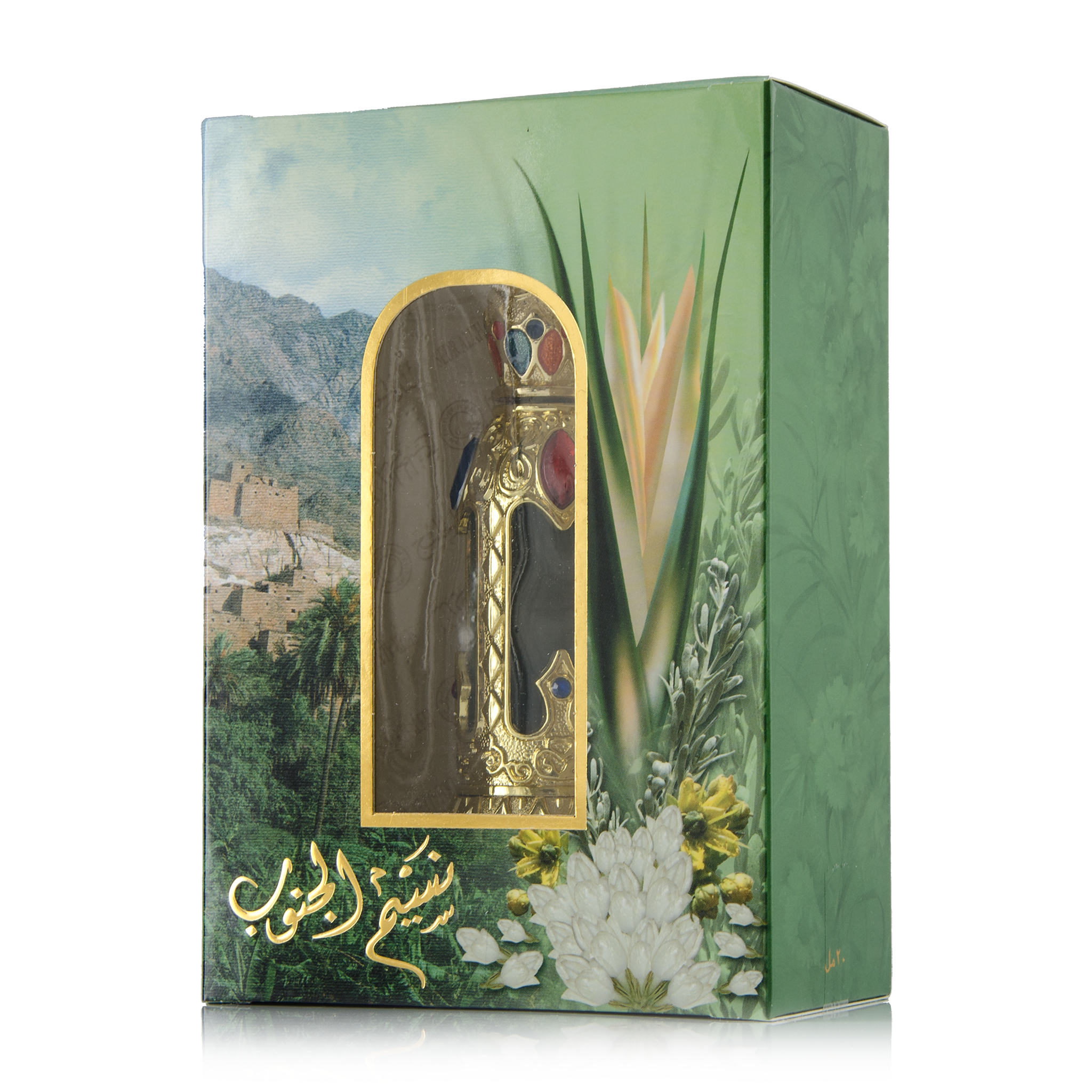 Mukhallat Naseem Al Janoub - 20 ml
Discover the splendor of excellence with Mukhallat Naseem Al Janoob, a concentrated oil that pulsates with irresistible charm and captivating beauty.
This fragrance is meticulously designed to suit both sexes, making it a symbol of modern elegance and good taste .
Its lavishly designed packaging features a golden color encrusted with jewels and colours, adding a touch of charm and elegance to its usage experience.
A unique aromatic experience thanks to its innovative notes, where the aromatic journey begins with a refreshing sensation and a mysterious touch of spice. Followed by a floral heart that combines sandalwood scents with a unique bouquet of flowers. In the base, the fragrance leaves a charming imprint of feminine musk and the warmth of amber, making it an ideal companion for your special and special times.
In short, this fragrance combines the elegance of the moment with the attractiveness of nature, and takes you on a magical journey that leaves an unforgettable impression on everyone around you. Walk with confidence and turn heads with your radiance with this exceptional concentrated perfume oil.
| | |
| --- | --- |
| Product Type: | Oily perfume |
| Gender: | Women/Men |
| Concentration ratio: | 100% concentrated perfume oil |
| the size: | 20 ml |
Aromatic notes
| | |
| --- | --- |
| Top notes: | Refreshing, spicy |
| Middle notes: | sandalwood, floral |
| base notes: | musk, amber |
This product has no reviews yet.