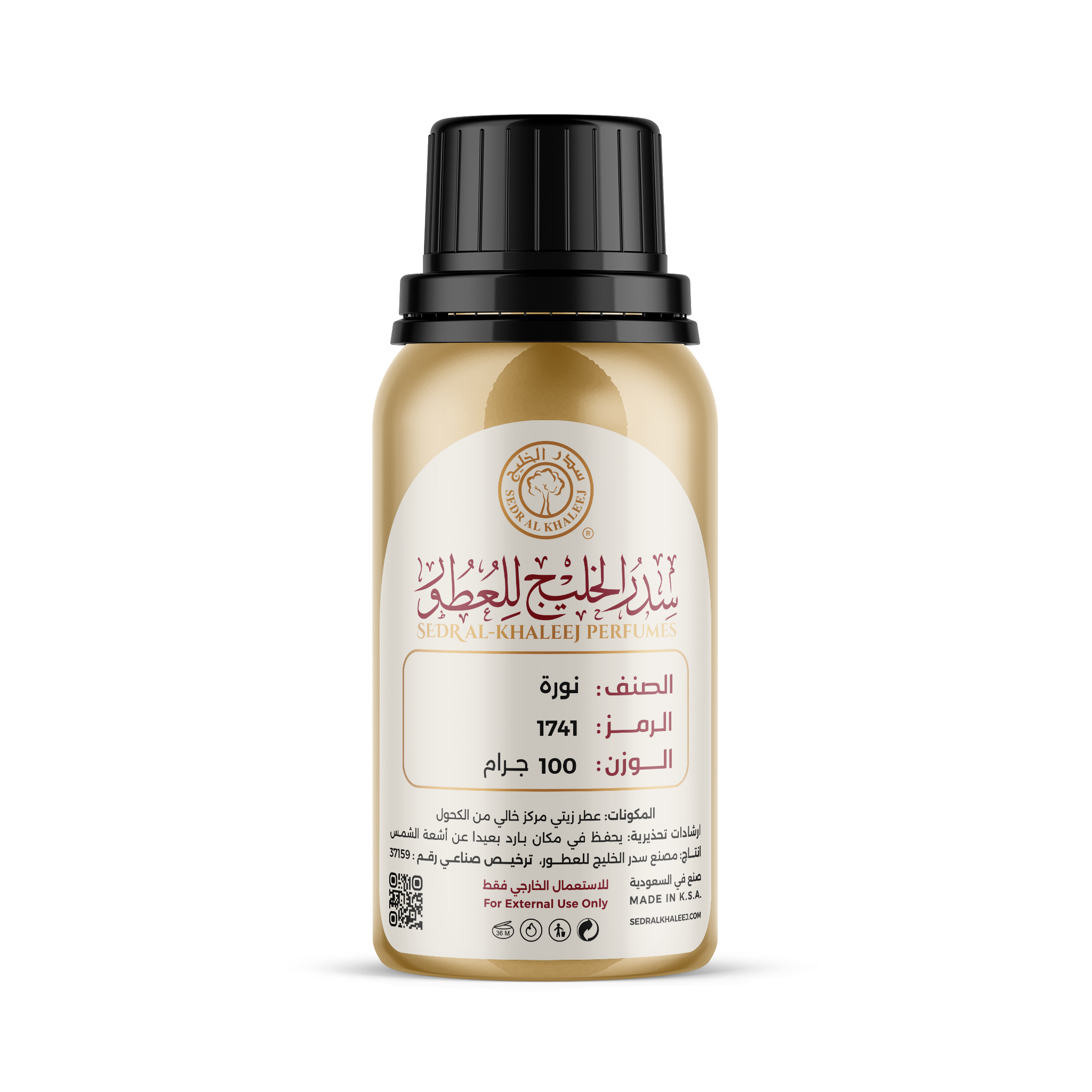 Nora perfume oil 100 grams
Enjoy moments of elegance and beauty with "Noura" product, a 100% highly concentrated essential oil, as it takes you on a unique aromatic journey that captivates the senses. This perfume oil reflects the spirit of femininity and beauty with its amazing blend of luxurious ingredients.

Soften your skin and leave it fragrant when you use Noora oil as a fragrance oil. You can put drops of it on different areas of the body to enjoy an attractive scent that lasts for a long time. The oil can also be diluted to suit various other aromatic uses, such as adding it to body care products.

Noora's packaging comes from pure aluminum, which preserves its precious aromatic composition and protects it from external contamination. You will enjoy its interacting trio of aromatic notes, where refreshing notes of bergamot, cloves and saffron emerge in the opening, followed by an aromatic heart that sparkles elegantly with a mixture of jasmine, lily of the valley and rose. The base stabilizes the fragrance with an enchanting mixture of mubarak, musk and oud, giving you an aromatic experience that captivates the hearts.

Enjoy the elegance of scent and attractiveness with " Noura ", the essential oil that will add a touch of distinction and beauty to every moment.

Concentrated, alcohol-free essential oil for multiple uses.
Order Noura perfume now in Saudi Arabia and the Gulf
Through the express shipping feature, you can receive Mukhtalat Janubiyah in all regions of the Kingdom of Saudi Arabia and the Gulf Cooperation Council countries within a period of only 2 to 7 working days.
| | |
| --- | --- |
| Product Type: | Essential oil |
| Concentration ratio: | 100% concentrated |
| the size: | 100 grams |
| the use: | It is used as an oil perfume by spreading it on the skin, and it can also be diluted for other uses. |
| Encapsulation: | It is packaged in special containers of pure aluminum that preserve its aromatic composition. |
| Warning instructions: | For external use only, store in a cool place away from heat or sunlight. |
Aromatic notes
| | |
| --- | --- |
| Perfume opening: | Bergamot, cloves, saffron |
| Middle fragrance: | Jasmine, lily of the valley, rose |
| Base perfume: | Mabry, musk, oud |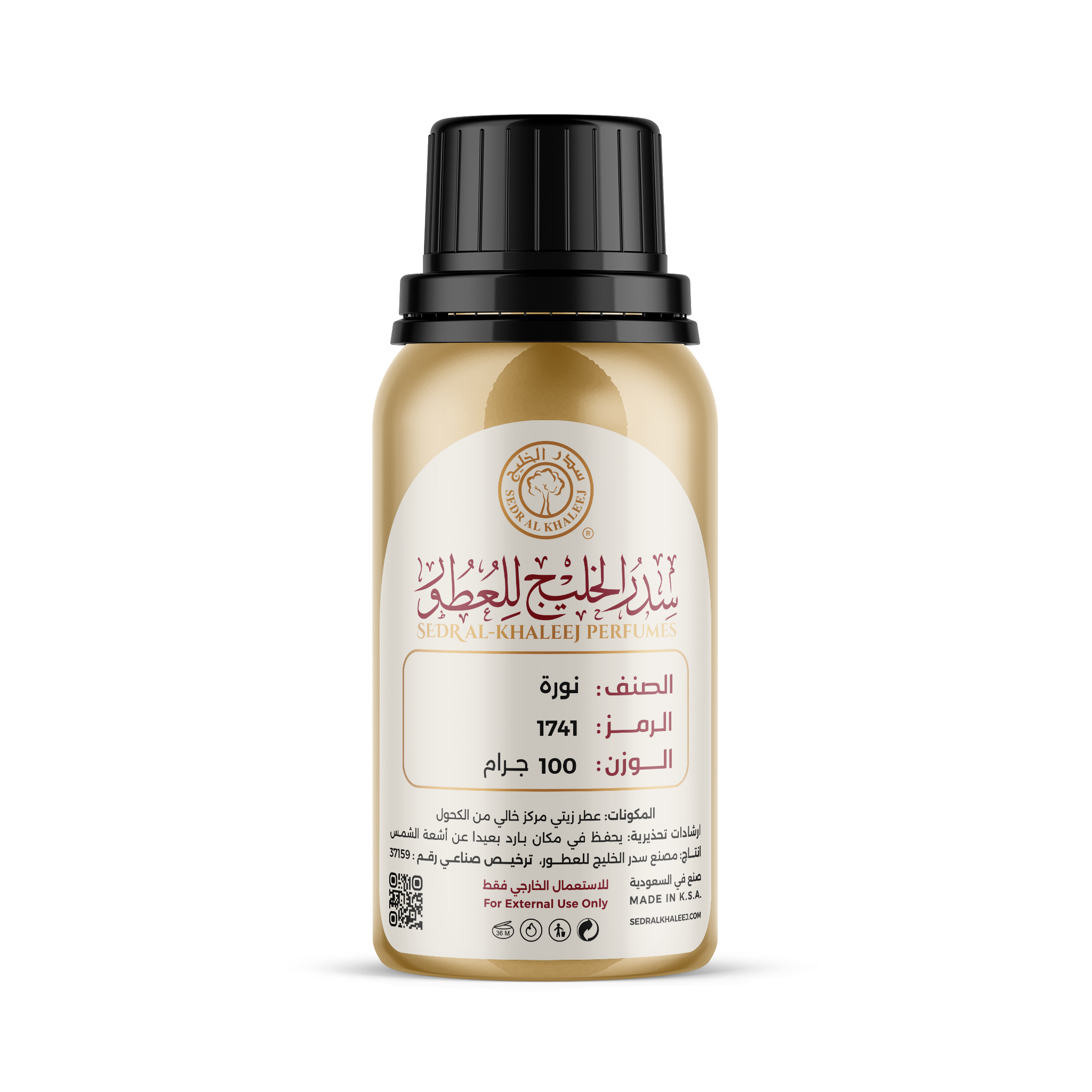 This product has no reviews yet.