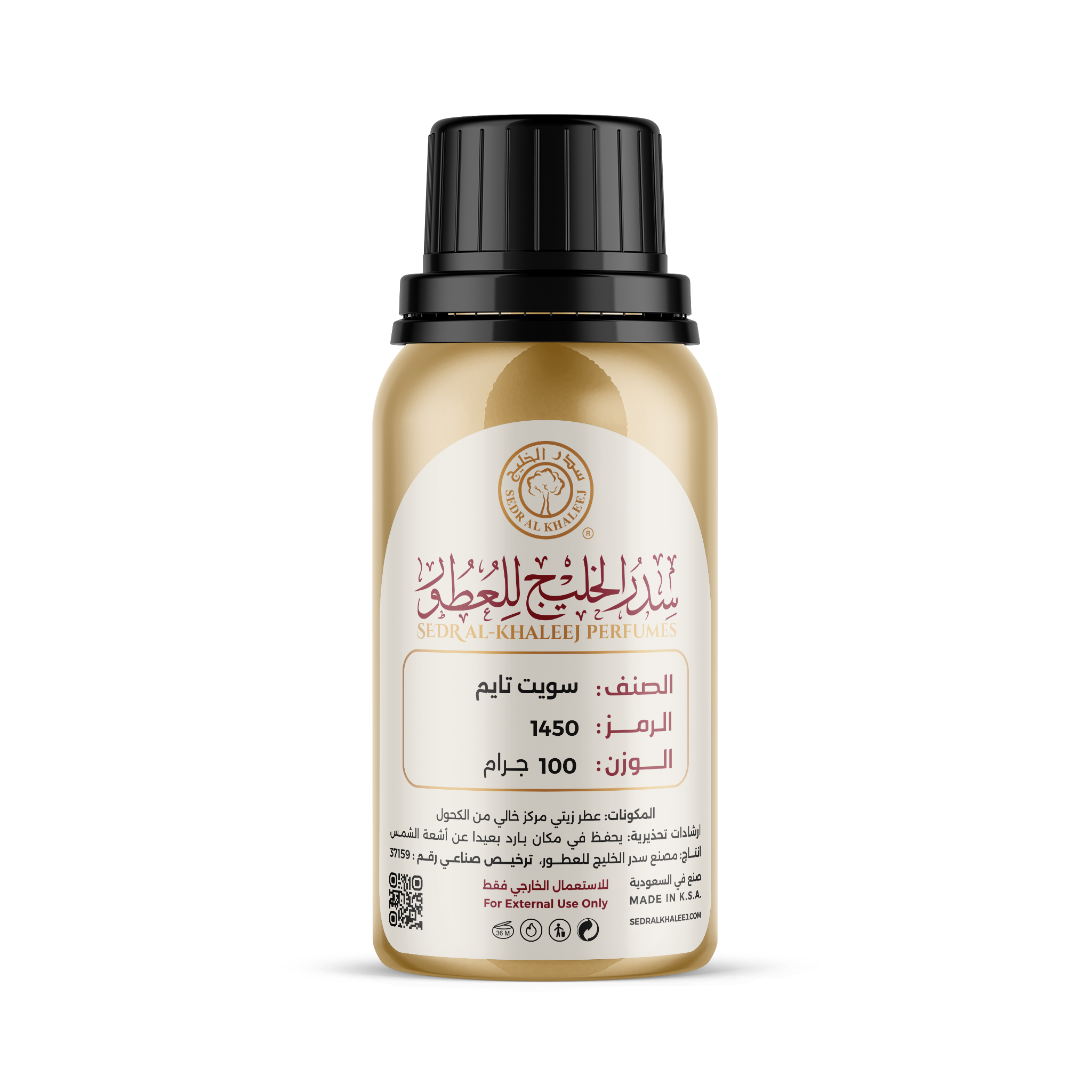 Sweet Time Perfume Oil 100gm
Enjoy happy and special times with Sweet Time fragrance oil.

Sweet Time is a unique fragrance oil that offers you an unparalleled aromatic experience. This fragrance has an enchanting blend of orange blossom, star anise and mandarin in its opening, gently transitioning into an aromatic heart of tuberose, sandalwood and smooth milk. Its wonderful scent is complemented by an aromatic base containing amber, musk and cedarwood. You can use it as an oil perfume on the skin to add a touch of luxury and attractiveness to your moments.

:Sweet Time - luxury perfume
Enjoy happy times with Sweet Time, as its unique scent blends orange flower, star anise and mandarin, giving you a sense of luxury and relaxation.

Sweet Time - Wooden Attraction:

Sweet Time features a fragrant heart that contains tuberose and sandalwood, giving it a warm, woody touch that makes you feel attractive.

Sweet Time - Lasting Scent:

The Sweet Time scent lasts for a long time thanks to its base notes of amber, musk and cedarwood, making it suitable for all your occasions.

Order now Sweet Time perfume in Saudi Arabia and the Gulf
Through the express shipping feature, you can receive Sweet Time perfume in all regions of the Kingdom of Saudi Arabia and the Gulf Cooperation Council countries within a period of only 2 to 7 working days.
How do I use Sweet Time Oil?

You can use Sweet Time Oil as a fragrance oil by applying it directly to the skin, or you can simply dilute it for other uses such as using it at home.
Does Sweet Time perfume last a long time?

Yes, Sweet Time oil has an aromatic base. Sweet Time oil has an aromatic base that contains musk, amber, and cedarwood, which makes it last for a long time on the skin.
Can Sweet Time be used daily?

Yes, Sweet Time can be used daily without a problem, as it gives you an attractive scent that makes your day attractive and beautiful.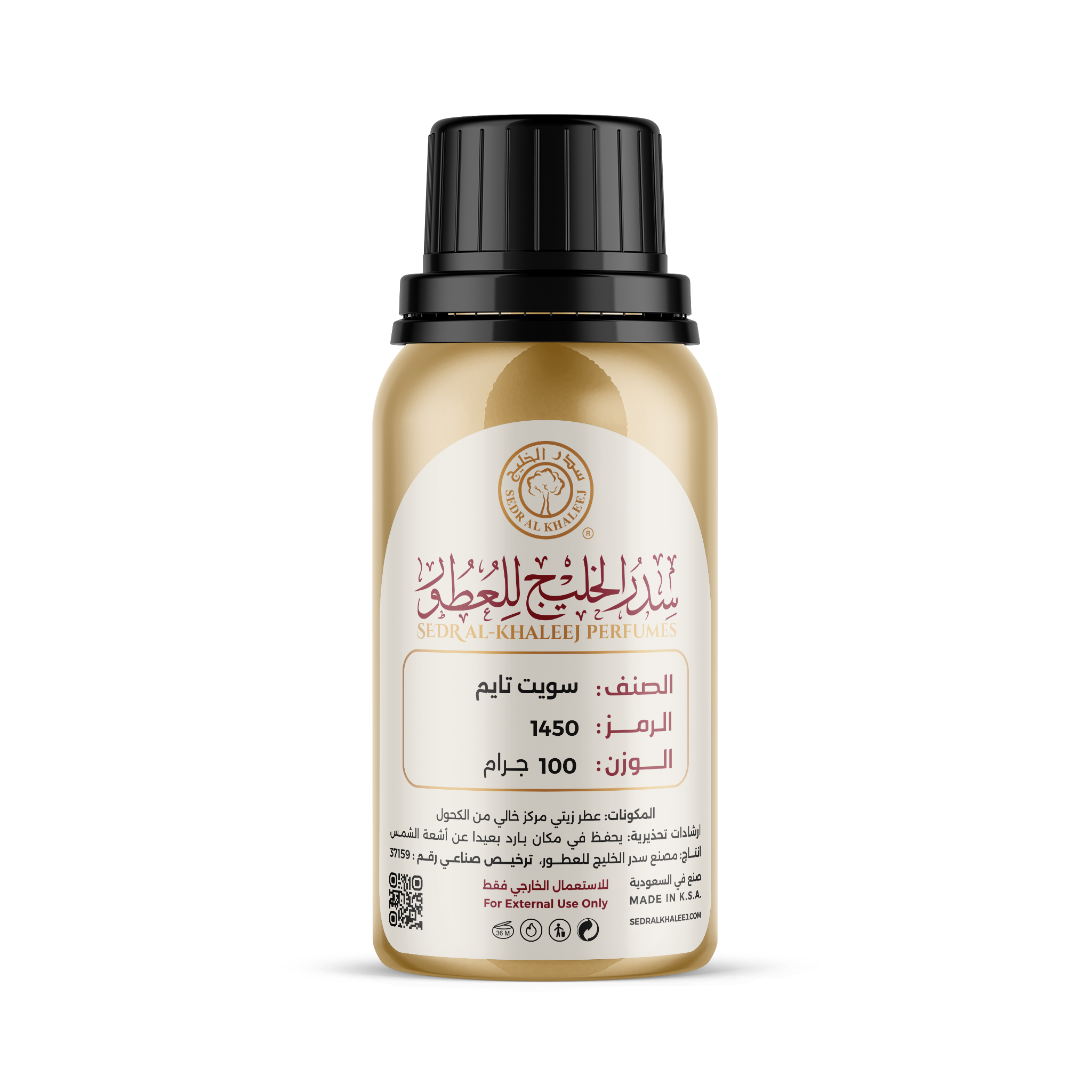 This product has no reviews yet.