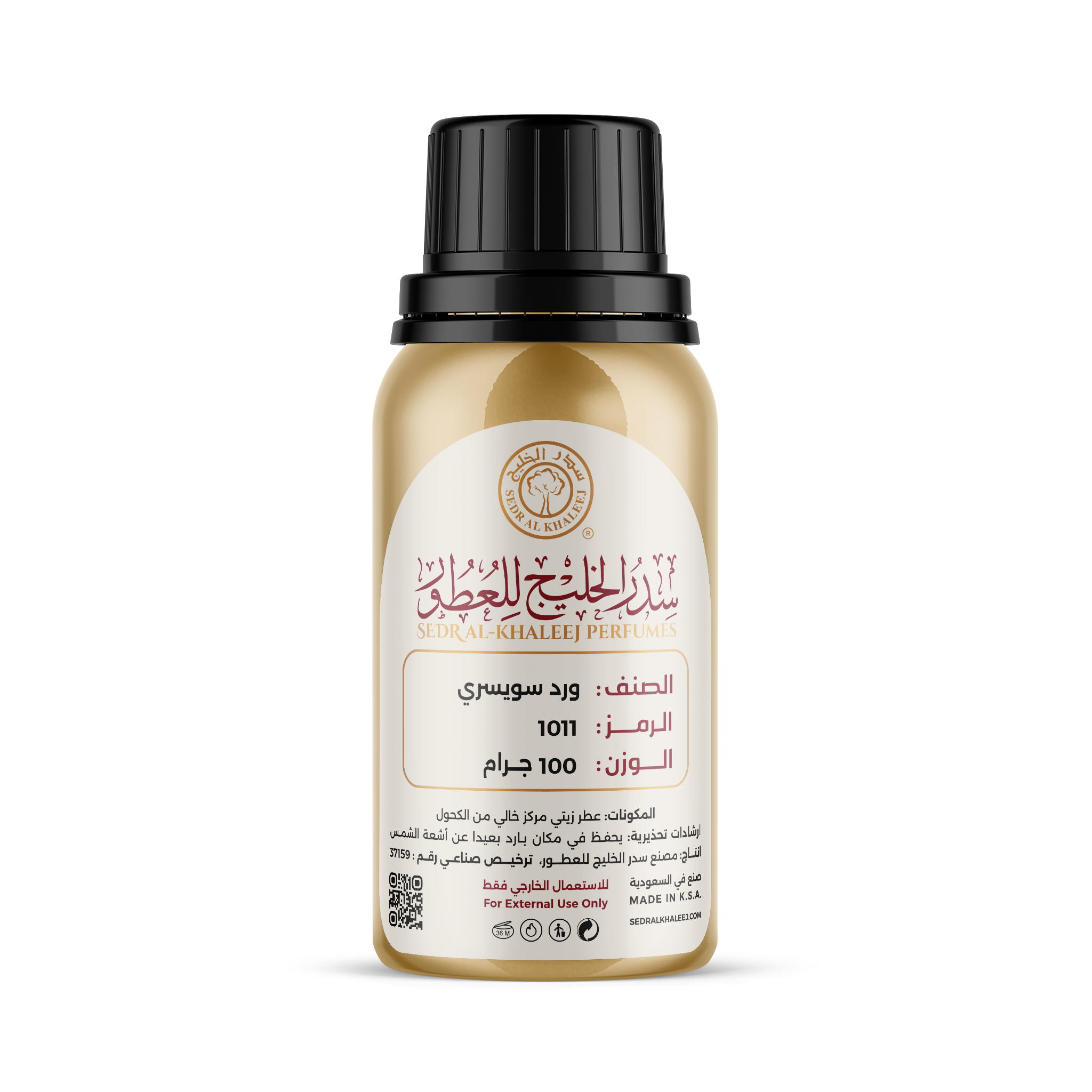 Swiss rose essential oil 100 grams
Discover serenity with the seductive fragrance of Swiss Rose Oil
Enjoy the luxurious embrace of Swiss Rose essential oil, carefully distilled to capture the essence of nature's beauty. Immerse yourself in the enchanting fragrance of fresh roses, carefully selected from the green hills of Switzerland. Swiss Rose essential oil offers you a sensory journey that transcends time and space, allowing you to experience the rejuvenating serenity of a blossoming rose garden in every drop.
Key Benefits:
Lift your mood and reduce stress
Promote relaxation and calm
Improve the atmosphere of the surrounding space
Nurture the freshness of your skin with the nectar of Swiss rose flowers
Unleash the power of natural plant treasures on your skin with Swiss Rose essential oil. Infused with the goodness of natural rose flowers, this fine oil offers a host of skin-enhancing benefits. Swiss Rose essential oil contains antioxidants and vitamins, which helps nourish, moisturize and rejuvenate your skin, giving it a youthful glow. Treat your skin with the comprehensive beautification offered by Swiss Rose, and let your skin enjoy the youthful, refreshing touch of this luxurious liquid.
Key Benefits:
Improve skin texture and tone
Reduce the appearance of fine lines and wrinkles
Restore natural, healthy radiance
A journey towards health and harmony
Let the fragrant scent of Swiss Rose essential oil guide you on a journey towards health and harmony. Immerse yourself in a state of tranquility as the exquisite aroma surrounds your senses, soothing your mind and soothing your spirit. Elevate your self-care routine and create a calming atmosphere that promotes relaxation, awareness and inner peace. Swiss Rose essential oil is not just a product; Rather, it is an experience that invites you to reconnect with yourself and find comfort in the gifts of nature.
Key Benefits:
Create a calm and soothing environment
Promoting meditation and mindfulness practices
Increase your daily self-care rituals
Order now Swiss Rose perfume in Saudi Arabia and the Gulf
Through the express shipping feature, you can receive Mukhtalat Janubiyah in all regions of the Kingdom of Saudi Arabia and the Gulf Cooperation Council countries within a period of only 2 to 7 working days.
| | |
| --- | --- |
| Product Type: | Essential oil |
| Concentration ratio: | 100% concentrated |
| the size: | 100 grams |
| the use: | It is used as an oil perfume by spreading it on the skin, and it can also be diluted for other uses. |
| Encapsulation: | It is packaged in special containers of pure aluminum that preserve its aromatic composition. |
| Warning instructions: | For external use only, store in a cool place away from heat or sunlight. |
Aromatic notes
| | |
| --- | --- |
| Perfume opening: | rose |
| Middle fragrance: | rose |
| Base perfume: | rose |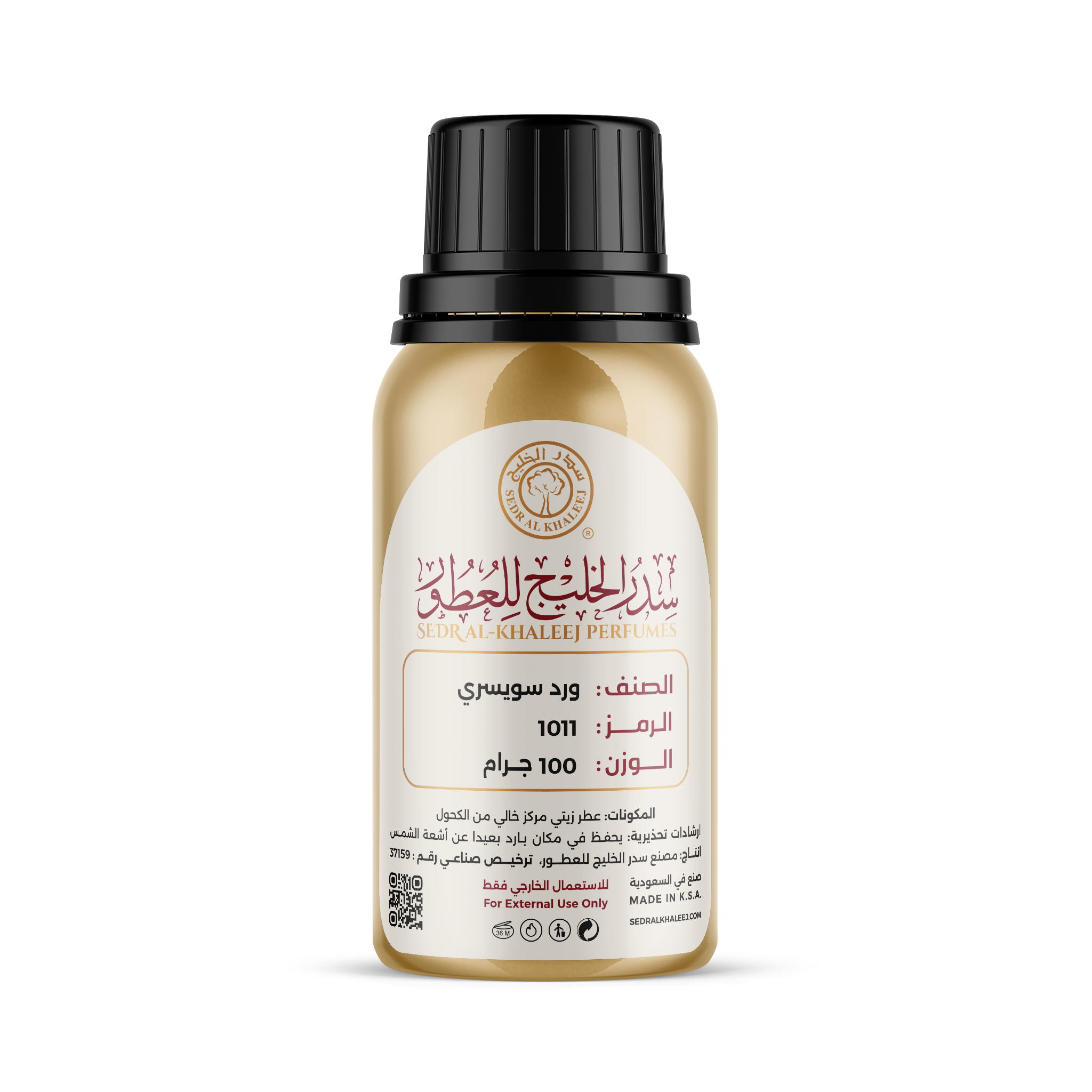 This product has no reviews yet.